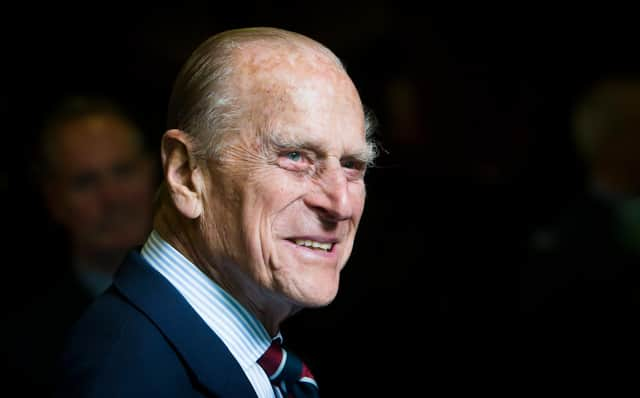 HRH The Duke of Edinburgh
I had the pleasure of meeting His Royal Highness the Duke of Edinburgh at Kensington Palace in the early 1980's, as I represented the North Eastern Region of the Duke of Edinburgh's Award scheme.
As a steward at the Gold Presentation Award, I was lucky enough to be presented to the Duke. My duties were to introduce the very many special young people who had all won their "Gold Awards" in my group. I myself travelled down from Doncaster with the members' of PHAB group (Physically Handicapped & Able Bodies) and everyone I presented to His Royal Highness was from the North East of England. Not only did the Duke take the time to speak to most member's in my group but also took the time to speak to the parents/guardians of a pair of siblings. The conversations included asking many questions about their activities chosen for the Award, including asking me "If the very tall young man who's stood towards the back, had chosen Basketball for his physical?" he had indeed. The Duke was so genuine and warm but the biggest memory we all came away with that day was indeed his sense of humour and wit which had us all laughing out loud.
My wife and I were also lucky enough to attend the Duke of Edinburgh's Award 50th Anniversary Supporter's Garden Party, held at Buckingham Palace on July 13,2006 where I was presented to Her Majesty the Queen.
It has been my honour and pleasure to be part of this very special scheme which the Duke set up 1956.
His foresight, imagination, forward thinking and care for the well-being of all young people can only be applauded and remembered with great affection.
With lifelong fondness and memories of "The Duke of Edinburgh's Award Scheme"