Doncaster councillor cuts up Tory membership and defects to the Green Party
A Doncaster councillor has cut up his Conservative party membership and defected to the Green Party.
Wednesday, 3rd March 2021, 4:45 pm
Coun Jonathan Wood said the decision was made because it was 'increasingly apparent' the Conservatives are 'failing to respond to action' on environmental issues.
Doncaster Green party members welcomed Coun Wood's defection and said they had worked closely with him in the past around environmental and planning issues.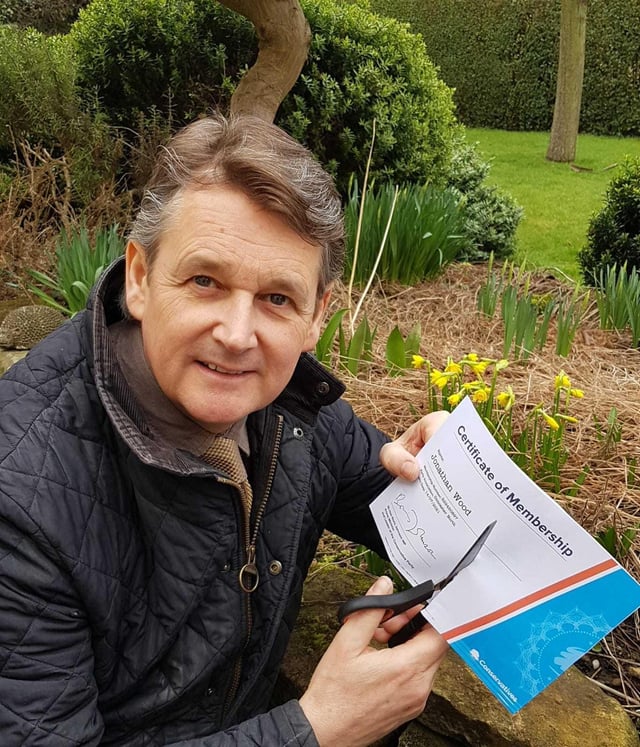 Councillor Jonathan Wood cuts up his Conservative Party membership
The former Tory, a vocal member of the council's planning committee, once told residents opposing an application to take the local authority to court over a row around a care home planned for green space in Cantley.
He also hit out at an external review of the planning committee in 2019 and said the 'whole angle of democracy had been completely ignored'.
Coun Wood said: "I'm proud to be a new member for the Green Party. For some time, it has been clear to me that the interests of rural communities like Sprotbrough, and others like it, have not been well served by Doncaster Council.
"It's become increasingly apparent that the Conservatives are failing to respond to the action we desperately need on environmental issues. Even a climate emergency seems to make little or no change to their direction.
"I've always been especially vocal about protecting the Green Belt, highlighting the dangers from over development around flood zones, proper environmental protection, and common sense tree policies that don't just chop them down because they're in the way.
"Whilst I wish all my former colleagues in the Conservative Party well, I am simply unable to stand with them as they stand-by doing nothing to leave politics, or more importantly the environment in a better place than they found it."
Glenn Bluff was chosen as the Tory candidate instead.
In these confusing and worrying times, local journalism is more vital than ever. Thanks to everyone who helps us ask the questions that matter by taking out a subscription or buying a paper. We stand together. Nancy Fielder, editor.