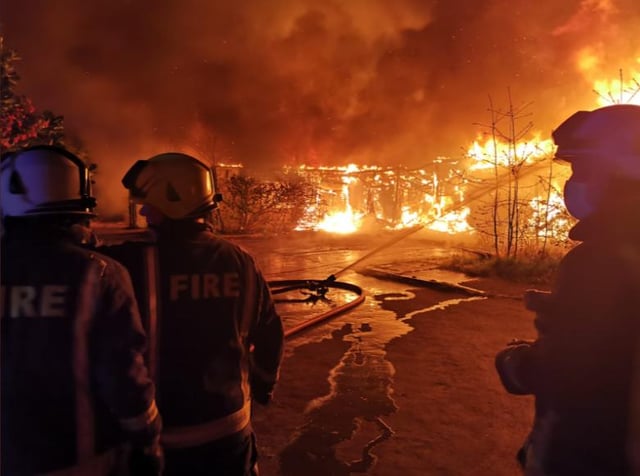 Fire firefighters
Picture gallery shows drama and the aftermath of devastating fire at former Doncaster school
These pictures show the drama and the aftermath of last night's fire which devastated a former school in Doncaster.
Sunday, 11th April 2021, 12:39 pm
The pictures show how high the flames were leaping at the building which was previously the Cusworth Centre, on Cusworth Lane, as well as the damage that the fire had created in the cold light of day after as the last of the flames were being damped down.Four fire crews were sent to the scene and were still there well into this morning.
In these confusing and worrying times, local journalism is more vital than ever. Thanks to everyone who helps us ask the questions that matter by taking out a subscription or buying a paper. We stand together. Liam Hoden editor.