Doncaster England superfan Donny Knight in daredevil stunt for Euro 2020 final
An England superfan from Doncaster went to great heights to mark the Euro 2020 final – by taking part in a hair-raising parasailing trip.
Monday, 12th July 2021, 2:37 pm
Football fanatic Terry Hill, who dubs himself the Donny Knight, decided he wanted to mark England's first major final in 55 years in style.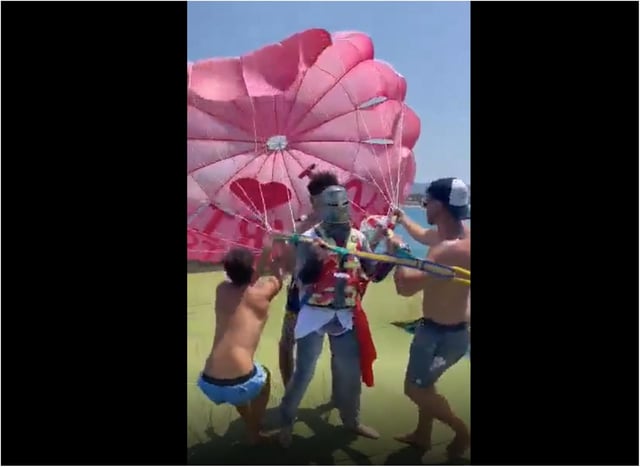 Donny Knight went parasailing to mark the Euro 2020 final.
And when Sunday's final came round, he decided to go one better by taking to the skies for a parasailing voyage.
The popular holiday resort expedition sees brave souls strap themselves into a harness to be pulled through the skies trailing a parachute by a boat on the seas below.