Celebrate Christmas in June at Doncaster's Mecca bingo
Christmas is set to come early for Mecca customers in Doncaster in a bid to make up for those missed moments of the last year.
Thursday, 17th June 2021, 12:43 pm
2020 saw the cancellation of many Christmas traditions, forcing millions of Brits to settle for zoom office parties, Christmas shopping online, and fewer guests at the dinner table.
As part of a weekend of National Bingo Day celebrations, Mecca Doncaster is hosting Junemas on Friday, June 25, a unique Christmas event to reclaim last year's celebration and to restore the thrill of moments spent together. This will be followed by a summer of missed moment events in Mecca clubs.
With a rare chance to be rocking around the Christmas tree in June, customers will have the opportunity to get in a merry spirit and enjoy Mecca's very own Christmas traditions with full Christmas decs, mince pies, Christmas cocktails and a best Christmas jumper competition. There will also be Christmas crackers with plenty of secret Santa surprises and all of your favourite Christmas tunes. Finally there will be an all important bingo game in support of children's charity, Variety.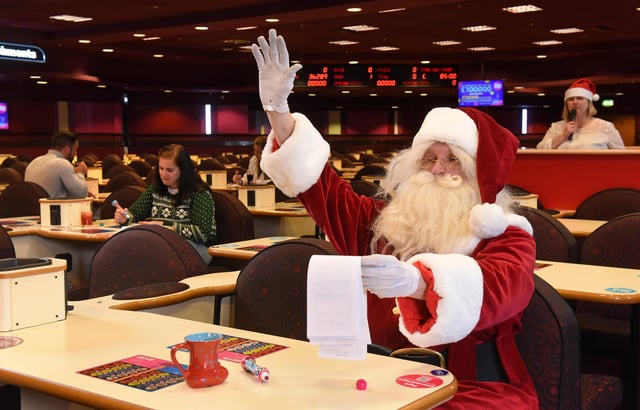 Christmas is coming to Doncaster next week
Junemas marks the start of a whole weekend full of excitement, as the UK's first ever National Bingo Day takes place on Sunday, June 27. This new, iconic day celebrates all things bingo across hundreds of bingo clubs in the UK, not just Mecca.
On this special day, Christmas really could come early with not one, but two guaranteed £50k National Game jackpots up for grabs leaving bingo fans wondering exactly what a £50k Christmas could look like. Not only that, everyone in the winning club will also win up to £100 each – so everyone wins this Christmas with National Bingo Day!
Michelle Winfield, General Manager at Mecca Bingo Doncaster, said: "We are thrilled to host this special and exciting weekend of events, giving a chance to our customers to catch up on missed moments – Merry Christmas everyone! With the entire nation being in lockdown last Christmas, many did not get the chance to celebrate like they normally would, so we are determined to turn that into a nicer memory. And with National Bingo Day's opportunity to win life changing jackpots, we can't help but imagine what our customer's next Christmas could look like!"
In these confusing and worrying times, local journalism is more vital than ever. Thanks to everyone who helps us ask the questions that matter by taking out a subscription or buying a paper. We stand together. Liam Hoden, editor.