RFU Championship: Doncaster Knights 'battered in pretty much every department' at Coventry, admits Steve Boden
Doncaster Knights chief Steve Boden was at a loss to explain why his side "got battered in pretty much every department" in their 51-7 defeat to Coventry.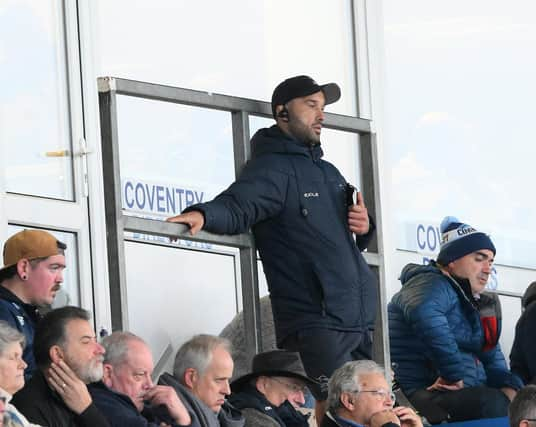 Knights shipped eight tries at the Butts Park Arena as they suffered their heaviest-ever loss against their RFU Championship rivals.
Boden's new-look side had started their 2023/24 league campaign with three wins from three, but their honeymoon period abruptly ended on Saturday afternoon.
"It was tough to take," Boden told The Free Press.
"We got battered in pretty much every department apart from potentially set piece, where we probably held our own.
"We got out-run and out-worked and I think we got physically dominated."
Coventry, who suffered a shock defeat to Ampthill in their last match, went over inside the first two minutes following their first spell of pressure.
They were unrelenting in front of a 3,470-strong crowd and spent virtually the entire second period in Doncaster's half.
"We will have to come up with some answers on Monday, we will have to speak to the players, reflect as a coaching team and go: 'have we prepared them well enough?'," said Boden.
"We prepared them in a fashion but the result is 51-7, so we have got to reflect on that as coaches before we can look at the players.
"I am not even going to dare sit behind a new-look team (excuse).
"We got dominated physically and outworked. That's nothing to do with gelling, we have got to stay in that fight."
Boden had warned his players they would need to be better than they had been in their opening three wins to have a chance of competing against Coventry.
Despite that warning, they were some way off their impressive opponents.
"I didn't think we were the world's best side after three wins on the bounce and I don't think we are the world's worst side because we lost against a very good opposition," said Boden.
"How we capitulated a little bit, we have probably got to look at."
Knights are back in action against bottom side London Scottish at Castle Park next weekend.
Boden welcomed an early opportunity to bounce back, but warned: "That's going to hurt me for a long, long time.
"It won't be a case of get a performance and we are alright."