Premiership promotion push 'doesn't make any sense' for Doncaster Knights
Head coach Steve Boden has explained why 'it doesn't make any sense' for Doncaster Knights to push for promotion to the Premiership.
Saturday, 14th November 2020, 2:09 pm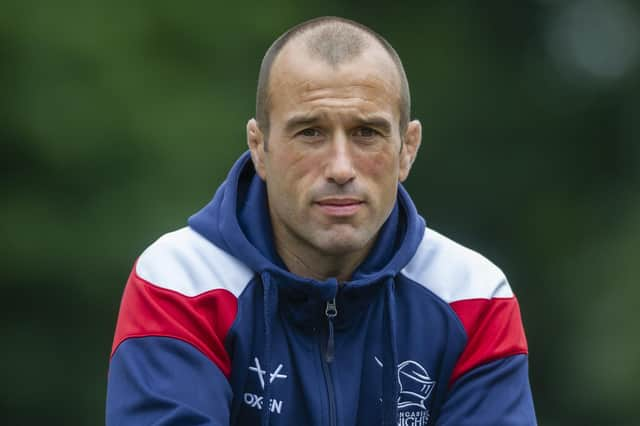 Doncaster Knights head coach Steve Boden. Photo: Tony Johnson
Knights came close to reaching the top flight in 2016 when they narrowly lost to Bristol in the Championship play-off final.
The meteoric rise of European and Premiership champions Exeter - who were promoted from the Championship in 2010 - offers hope for all rugby clubs, according to Boden.
But he describes promotion to the Premiership as a 'pipe dream' for Championship clubs now – due to the funding discrepancies between the top two divisions.
In a recent interview with The Rugby Paper, Boden was asked whether Exeter's template is a good one for clubs like Doncaster to follow?
He replied: "Playing-wise, we'll always want to be Doncaster because the moment you start copying somebody too much you can just become a pale imitation.
"But Exeter's business model is very, very good and that's something Doncaster have always looked closely at. Our off-field facilities are very good and we're very ambitious as well.
"Would we love to see Premiership rugby at Doncaster? Yes, but at the moment a lot of that is out of our control, like funding.
"At the moment it doesn't make any sense for us to push for the Premiership because the funding discrepancy is massive – it's just not fair.
"It's such a big gulf for a Championship side to bridge in finance so until that changes it's just a pipe dream.
"The facilities we've got at Doncaster could easily meet the top-flight criteria but there are a lot of hurdles to overcome before we can get to that level.
"It's not been an overnight thing for Exeter over the last 20-odd years, though, so there's hope for us all."