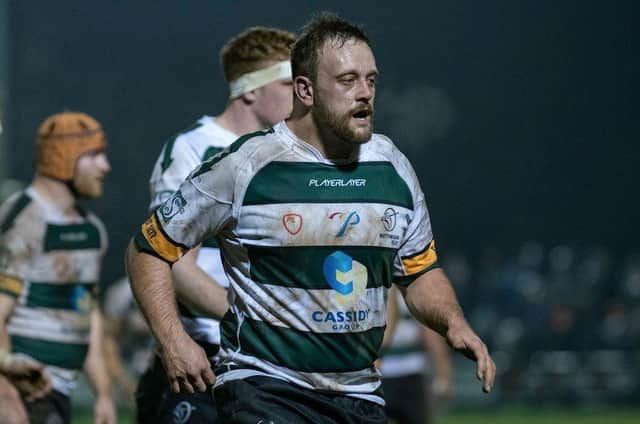 Tom Hill. PIcture via Doncaster Knights
The 24-year-old New Zealander briefly worked with Knights head coach Steve Boden at Yorkshire Carnegie.
He represented Tasman, Otago and New Zealand U20s before moving to England.
Hill told Knights' official website: "I'm really excited to sign for Doncaster and to be working with Steve again, I was coached by him in Leeds and he helped improve my set piece a lot from where it was at in New Zealand.
"I've played against Doncaster a few times since being in England and know how impressive the set up is. After talking with Steve it sounded like they had a good plan going forward that I want to be a part of.
"My hopes and ambitions with Doncaster are to offer as much as I can on and off the field, really getting stuck in and putting together a consistent season and see how I far I can go."
Boden said: "Tom is someone I've worked with briefly before and know what he can bring, he's a good guy to have in the environment, a fierce competitor and has a extremely high work rate on both sides of the ball.
"His set piece has developed since he has been in the northern hemisphere and we're looking forward to his game developing even more with us to see where he can go."