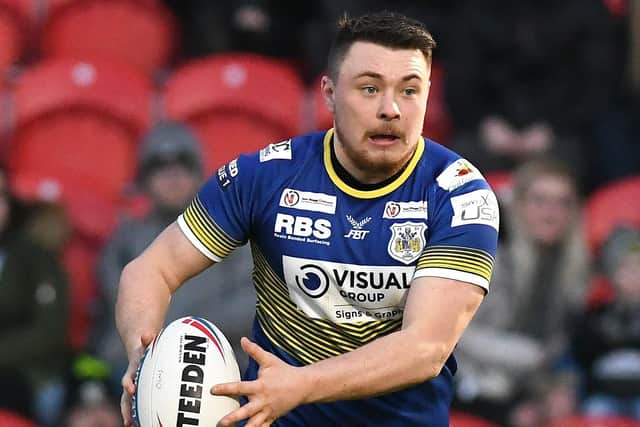 Matty Beharrell
They start their Betfred League One campaign at Keighley Cougars on Sunday.
"Win the league," he told the Free Press. "That's all I'm looking at.
"I honestly think we can. I'm really excited about this season.
"Richard [Horne – head coach] probably won't thank me for saying it but winning the league is what we want.
"The way we've trained gives me confidence in this team. I think we've trained really well, there's a really good feel around the place.
"We're looking really good and I think we can do something special this year."
The last two completed seasons have seen Doncaster knocked out at the semi-final stage of the play-offs.
Beharrell hopes improvement in defence and better discipline can get them over the line this time.
"The discipline is a massive thing for us," he said. "We've talked about that a lot.
"We do give a lot of penalties away so if we can cut that out I think we should be alright.
"Defensively as well, I think we can improve there. We'll always score points so if we can back our defence and cut out the silly penalties and dropped balls, things like that, I think we'll go very well."
Beherall and his teammates will be back on the pitch this weekend for the first time in 14 months.
"It's been a difficult time – you get out of that routine of going to training – but it's been the same for everyone I suppose.
"It's been great to be back among the lads and I'm really enjoying it.
"We're all looking forward to Sunday and getting back out there again."