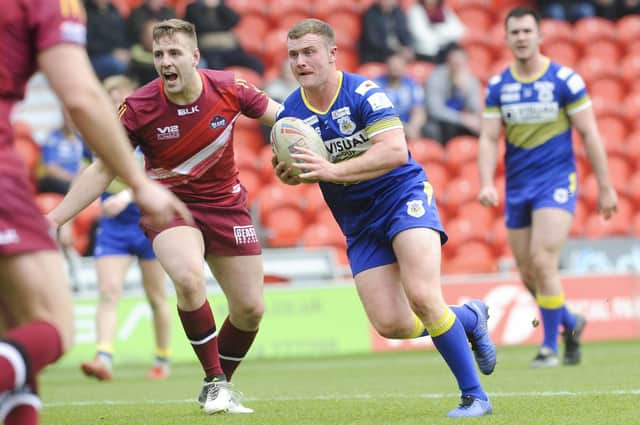 Doncaster RLFC were last in action back in March.
The RFL have revealed a preferred structure of the 2021 season, including a new format for the AB Sundecks 1895 Cup.
However, clubs have agreed about the need to maintain flexibility given the ongoing uncertainty surrounding Covid-19.
Betfred League One will be an 18-round competition, with each of the ten clubs playing the other nine home and away.
Details of the start date, play-offs and promotion and relegation will be confirmed in the new year.
It has also been agreed that the league table in each competition will be determined on a points percentage system, as with Betfred Super League in 2020, in recognition of the likelihood of Covid-19 remaining a factor.
The opening round of the Betfred Championship has been pencilled in for Feburary 27-28 to allow for a 26-round campaign.
That will be followed by the first two rounds of the Challenge Cup on the first two weekends of March, with the ten clubs from League One kicking off their campaigns in the first round joined by four Championship clubs, to produce seven winners who will join the other nine English Championship clubs in the second round the following week.
That will produce eight winners who will contest four third round ties two weeks later to join the 12 Betfred Super League clubs in the last 16 in April.
Those four teams will also qualify for the semi-finals of the AB Sundecks 1895 Cup, the competition introduced for non-Super League clubs in 2019 to provide a second and more realistic opportunity of playing on Challenge Cup Final day at Wembley.
In 2021, the AB Sundecks 1895 Cup semi finals are again scheduled to be played on the same weekend as the Challenge Cup semi-finals in June, with the final at Wembley on Saturday July 17.
Clubs have already agreed that games played behind closed doors will be streamed live on the RFL's Our League platforms (app & website) on a pay-per-view basis, allowing supporters to watch fixtures even if they cannot attend in person – with home season ticket holders given free access to the live stream packages for their club's league games.