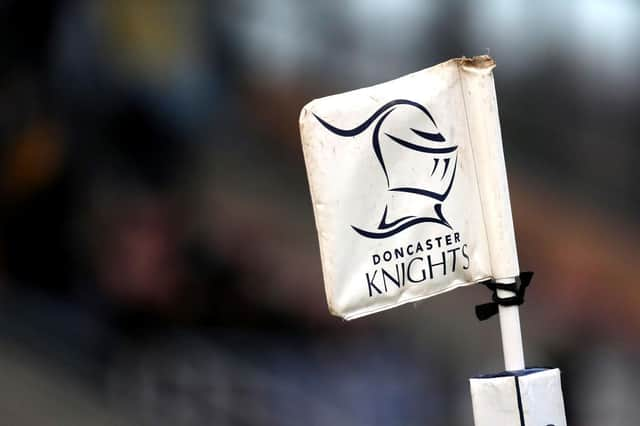 Doncaster Knights are in action on Friday evening. Photo: George Wood/Getty Images
Knights started the shortened Championship season with a last gasp 19-17 victory at Ampthill on Sunday.
But Boden wasn't overenamoured with the performance from his new-look team.
"We're really happy with the four points and the result but there's a lot of stuff that we've talked about this week that we need to be far, far better at," he told drfc.co.uk.
"The key message was that if we go behind by not a lot we didn't chase the game and try and do something ridiculously outrageous to try and solve it quickly.
"We knew we had to grind a result out and we were prepared to do that.
"The discipline and the character to grind a result out in the end was pleasing.
"What we've questioned is why we were grinding the result out. Those are things we're trying to address."
Coventry started their season with a 10-9 win over Bedford Blues.
"They've got a wealth of talent in their squad," said Boden. "We're expecting a real physical battle, they've got some really big ball carriers and they've got a big pack.
"We can concentrate on Coventry quite a bit but from the weekend's fixture I think there's a few things we need to tidy up ourselves first."
The game is available to stream HERE at a cost of £10.