Doncaster Knights 20 Coventry 19: Knights go top after another nail-biting win
Doncaster Knights won in dramatic fashion for a second successive weekend to go top of the early Championship table, at least for a few hours.
Friday, 12th March 2021, 8:16 pm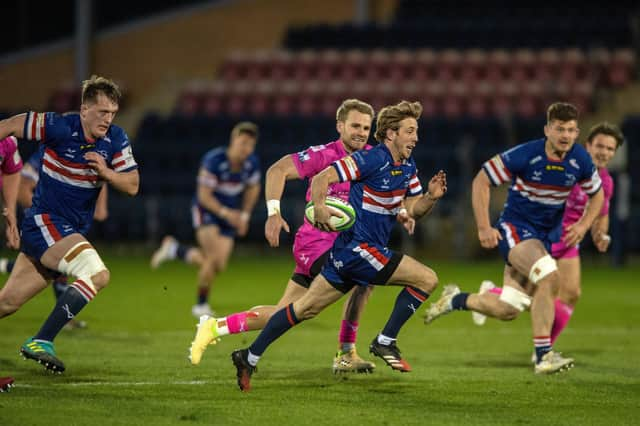 Sam Olver breaks forward for Knights against Coventry. Photo: Bruce Rollinson
Steve Boden's side scored three tries during an impressive first half performance which saw them dominate the scrum and excite going forward.
Coventry bossed the second period and threatened to turn the game on its head but Knights dug deep for the narrowest of wins.
The victory followed Knights' last gasp 19-17 success at Ampthill last weekend.
Coventry were first to strike at Castle Park when Nic Dolly went over after seven minutes and Tony Fenner converted.
But Knights came storming back and led 20-7 at the break thanks to tries from Kyle Evans, John Kelly and Charlie Foley. Sam Olver kicked a penalty and a conversion.
Ben Nutley crossed for Coventry just after the hour mark to reduce the deficit.
A converted score from Rob Stevenson then got the visitors – who had all of the momentum – to within one point.
Coventry piled on the pressure in the closing moments but Doncaster held firm for another nail-biting victory.