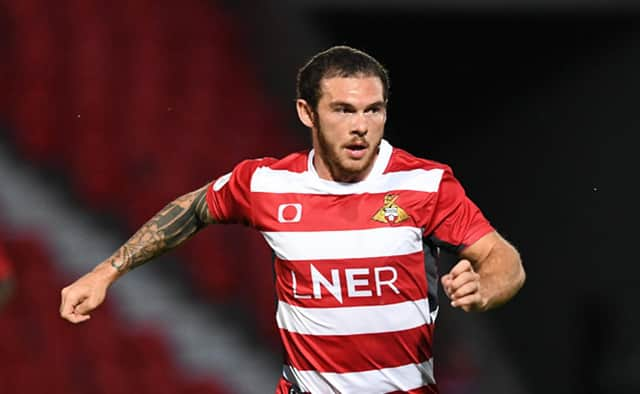 Jon Taylor
The forward spoke in glowing terms about the potential of the side following the impressive 4-1 win over Bristol Rovers, in which he scored his first goal of the season and helped continue the strong start to the campaign.
"I don't want to sound like I'm blowing our own trumpet but we are a very good team," Taylor said.
"When we get the ball down, pass it and everyone is on it, we play really good stuff.
"I said it last year that it's so exciting playing in this team.
"This year it's even more exciting so it's great to be involved at the minute.
"I'm just enjoying at the minute and enjoying working every day with the lads in training.
"The gaffer has brought in some unbelievable talent. There's young lads and there's a few that are older and more experienced and try to keep the head on the game for them.
"But honestly, they're great to watch and it's great to see them develop in training every day."
Taylor - who has enjoyed a strong start to the campaign personally - has spoken regularly about wanting to increase his goal tally for the club since joining a year ago.
And he was pleased to get off the mark for the season, along with playing his part in each of the other three strikes on the afternoon.
"I've had a couple of chances in the last few games so I'm happy to get off the mark and hopefully I can kick on now," he said.
"I've always wanted to score goals. Every season I want to score loads of goals.
"Last season I scored six but I honestly could have had 12 to 15 and that annoyed me.
"Hopefully this year I can take my chances.
"The lads play good football and they always give the ball to me in good areas where it's down to me to try to create stuff."
*
Thank you to all who support local journalism with a print subscription.
The events of 2020 mean trusted, local journalism is more reliant than ever on your support.
We couldn't do it without you.
Please subscribe here https://www.localsubsplus.co.uk/ so we can keep campaigning on your behalf.
Stay safe.