Update on Josh Sims as Doncaster Rovers suffer another injury blow + Bostock, Bogle and Robertson latest
Doncaster Rovers winger Josh Sims is set to visit a specialist in order to diagnose an issue with his back.
Saturday, 13th March 2021, 7:39 pm
Updated
Saturday, 13th March 2021, 7:50 pm
The Southampton loanee was not involved in Rovers' draw with Northampton Town with boss Andy Butler revealing afterwards a nerve problem has impacted on his game.
"He's got a slight nerve problem down his left side and just feels that he's got no power in his left leg," Butler said.
"It's something that we've got to get looked at.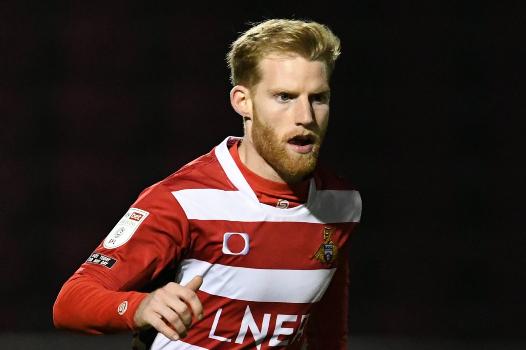 Josh Sims
We need to send him to the specialist and have a look.
"It's something we've got to get right for him.
"It could be as simple as a trapped nerve but we need to get him looked at."
Sims is set to miss Rovers' trip to Oxford United on Tuesday and Butler says it is unclear at this stage how long he will be out of action.
"It will all depend on when we can get him into the specialist," he said.
"It might be something that settles down or something just rubbing against the nerve but we need to make sure we do right by him.
"A couple of weeks but he only really flagged it up to us this week and said he felt like he had no power.
"It probably explains his lack of explosiveness."
Rovers' injuries worries appeared to worsen further against Northampton when Scott Robertson was forced off in the first half.
But Butler is not too concerned about the Celtic loanee's injury.
He said: "It's something with his foot.
"I don't think it will something that will be too long."
Butler revealed that John Bostock and Omar Bogle are both unlikely to face Oxford in midweek due to respective groin and hamstring injuries but is hopeful they will return over the next ten days.
"John has slightly tweaked his groin," Butler said.
"Tuesday will be too early for him but Gillingham or MK Dons is more likely for him.
"Omar has come on really well. He's looking really strong.
"Chats [Jon Chatfield, physio] has got him doing a lot of strengthening work.
"Tuesday is probably still a bit early for him but against Gillingham he'll have a chance."
*