Update on Brad Halliday and Joe Wright after they missed Doncaster Rovers' defeat at Bristol Rovers
Brad Halliday was set to be assessed by a chiropractor on Tuesday after a back injury forced him to miss Doncaster Rovers' defeat at Bristol Rovers.
Tuesday, 6th April 2021, 6:49 pm
The full back reported the issue on the morning of the game and was unable to play.
"Brad had a stiff back which came on on the morning of the game," boss Andy Butler said.
"He felt it the night before but came to me in the morning and said he couldn't move his back. It's a little spasm he's had and he couldn't play.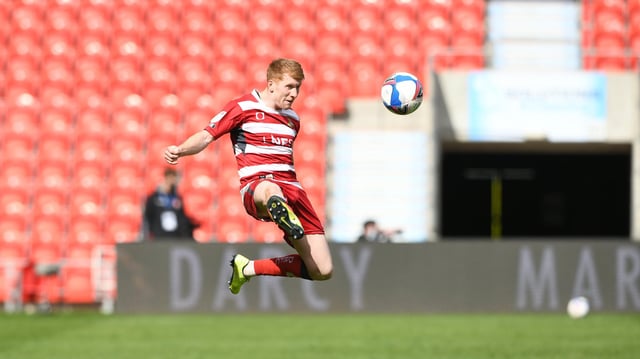 Brad Halliday
"He's got to see the chiropractor to see what they say."
Branden Horton stepped in at right back with Butler insisting he had no hesitation to play the youngster out of his natural position.
"Branden is more than capable of playing on either side," he said. "He played for Gainsborough at right back so I had no issue in playing him there.
"It shows the versatility of the lad. Hopefully he learns from this and takes it into the next couple of games."
Joe Wright also missed the game after suffering a hefty collision in the defeat to Charlton Athletic three days earlier.
Butler is confident the centre half will be available to play against Wigan Athletic on Saturday.
He said: "Joe had a bit of whiplash from the challenge. He's got a stiff neck and couldn't play so Cam stepped in.
"I believe so. You have to take it day by day with the injury. We'll see how he is."
*