This is how Richie Wellens would improve the standard of officiating in EFL
Doncaster Rovers boss Richie Wellens has taken a swipe at referees and match officials' communication skills - or rather the lack of them.
Tuesday, 14th September 2021, 6:00 am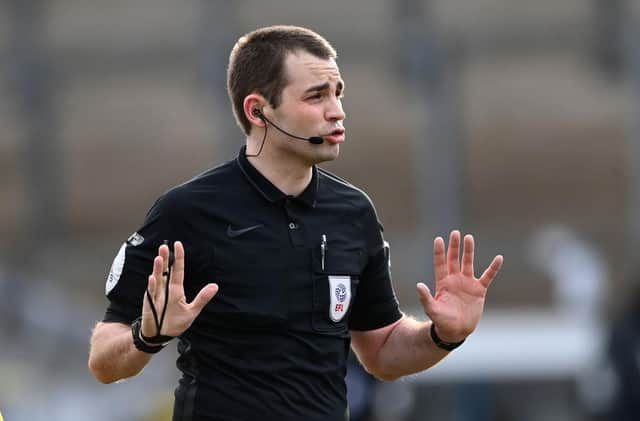 Tom Nield was in charge of Rovers' game at Wigan. Photo by Stu Forster/Getty Images
Wellens was infuriated by the decision-making of referee Tom Nield and his assistants in Saturday's 2-1 defeat at Wigan Athletic.
He branded the award of the freekick that led to the Latics' first goal as 'pathetic' and described Will Keane's winner as 'the most blatant offside you will ever see'.
To rub salt into Wellens' wounds he was shown a yellow card for arguing with the fourth official.
Rovers' boss is a firm believer that the authorities should be doing more to encourage ex-players to take up officiating.
"They don't speak to you," said Wellens, following his side's defeat at the DW Stadium.
"I've said it before, probably a couple of years ago, we need ex-players who have character and who have played the game who can officiate.
"The decisions are bad enough, but it's the character of these people. They don't communicate in the right way.
"We all know that referees are going to get things wrong. Therefore they have to have a way about them and communicate in the right way to not rub managers up the wrong way and infuriate them even more."