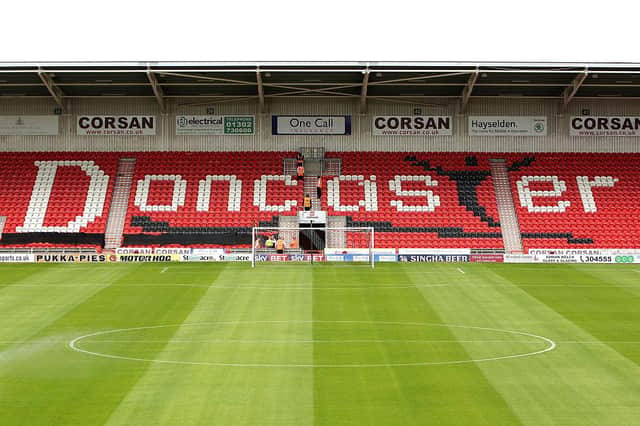 Keepmoat Stadiums
In the first discussion of returning fans to stadiums since the Covid-19 pandemic began, the Prime Minister has confirmed that test events will take place from August 1 with the aim of having all stadia open in October - albeit likely with reduced capacities.
"We will pilot larger gatherings in venues like sports stadiums with a view to a wider reopening in the autumn," Johnson said.
"From October, we intend to bring back audiences in stadiums.
"Again, these changes must be done in a Covid-secure way, subject to the successful outcome of pilots."
The announcement came as part of a reveal of further easing of lockdown measures, with Johnson targeting a return towards normality by November..
The barring of supporters from grounds has caused major issues with sporting events and was the primary reason why the majority of League One clubs voted to curtail the season - fearing the financial implications of playing matches behind-closed-doors would be crippling.
Talks have been held between EFL clubs with the aim of creating measures which would allow fans in grounds as close to the start date for next season as possible.
It is expected that the 2020/21 campaign will begin on the weekend of September 12 and the prospect of having supporters in stadiums within a matter of weeks of the start date will provide comfort to clubs that have experienced severe financial difficulties over the last four months.
It is understood the primary concern for clubs has been how enforce social distancing measures outside stadia and en route, rather than putting restrictions in place within grounds.