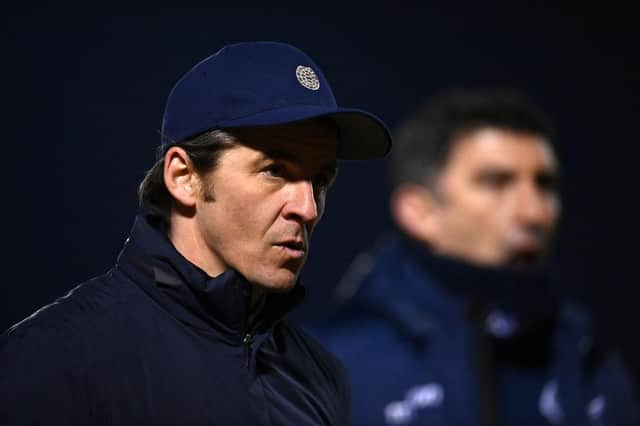 Joey Barton, manager of Bristol Rovers. Photo: Dan Mullan/Getty Images
Barton's side sit second bottom in League One and go into today's game against Doncaster Rovers on the back of five successive defeats.
They went down 2-1 at Portman Road after conceding two awful goals in the first 11 minutes of the game.
Doncaster have failed to score in five of their last six games.
"That's the story of the season isn't it?" Barton said afterwards. "Individual moments of madness and errors have cost us.
"Thirty-nine games in you think you've seen everything in the game.
"I certainly haven't seen a team play like they did in the first 10 minutes, it was like they were starring in Fawlty Towers.
"It was shocking and absolutely nowhere near good enough.
"Credit to them, they've found themselves in a ridiculous position after 11 minutes and then they'd decided to fight.
"I'm proud of the further 70-80 minutes because they kept going and going but you can't give goals away at any level, never mind two in the first 10 minutes."