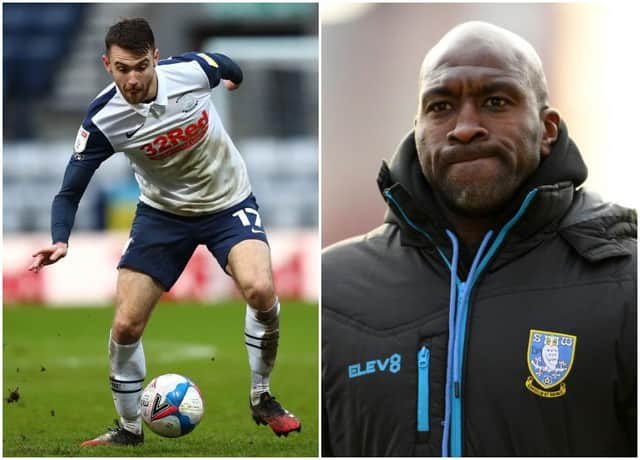 Ben Whiteman and Darren Moore. Photos: Getty Images
This has all gone. We now look like we don't deserve to be fighting for promotion.
We're missing our wide players. Although Jon Taylor sometimes lacks an end product, we are missing his presence out wide.
As for Josh Sims, I'm not sure Southampton have sent back the same player.
I also think it's worth trying Tom Anderson at right centre back and Cameron John at left centre back.
We looked better in defence and going forward when we had Anderson passing out from the right side with Andy Butler playing on the left.
We know how good Anderson can be at starting our attacks and this small tweak might change the dynamic of our team.
I can see the board's logic in appointing Butler. It's reminiscent of 2013 when Dean Saunders left. We couldn't risk disrupting the squad so we appointed from within.
The difference this time is the obvious inexperience of Butler compared to that of Brian Flynn, who had been in the game for decades.
I think it would've been wiser for the board to hire a manager with a few years of managerial experience and have Butler alongside him.
Having said this, Butler deserves a chance and it's still too early to judge him as a manager.
Ultimately, no matter what we try to change, we've got a job on our hands to rescue our season.
I'm worried some of the players don't see themselves at the club next year (maybe with an eye on Sheffield Wednesday) and have lost all motivation to achieve something here.
It seems an obvious thing to say but the big blow was losing our captain and then our manager within two months - that's a disaster for any club.