Delight for Doncaster Rovers boss as U18s skipper Ethan Bojang continues run in Africa Cup of Nations
Darren Moore expects Doncaster Rovers U18s skipper Ethan Bojang to return to the club a stronger player after his experience in the U20 Africa Cup of Nations.
Monday, 1st March 2021, 12:00 pm
Updated
Monday, 1st March 2021, 2:40 pm
Versatile midfielder Bojang is currently representing Gambia in the competition in Mauritania and has featured regularly in their run to the semi-finals.
The 18-year-old has trained with the Rovers senior squad this season and Moore admits he has been impressed with the youngster.
"It's really good for him and we're so pleased," Moore said.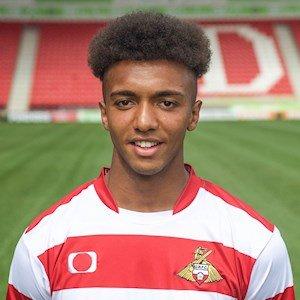 Ethan Bojang
"He did a week's training with us before he went and he's got the size and physicality to match the demands of it.
"He's gone away and all the reports are coming back that he's doing ever so well, which is great.
"Long may that continue and we look forward to welcoming him back.
"It's a wonderful experience for him as a player at the age he is.
"It's a tremendous time for him. He trained with the first team and he didn't look out of place. He did really well.
"So it's great news that he's doing so well out there."
Bojang came off the bench on Friday as Gambia beat the Central African Republic 3-0 to reach the semi-finals. He started their first match of the competition.
Bojang will hope to be involved as Gambia face Ghana at 4pm on Monday looking for a place in Saturday's final.
Other England-based players involved for Gambia in the competition include Tali Jallow of MK Dons and West Ham goalkeeper Serine Sanneh.
*