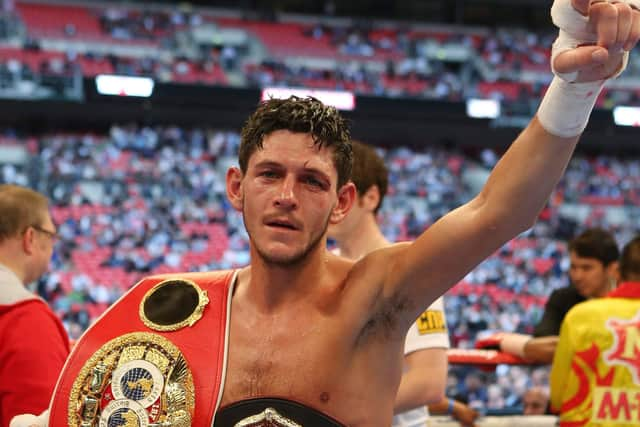 Former IBF and WBA bantamweight champion Jamie McDonnell
The Hatfield fighter chose to announce his decision on the eighth anniversary of his first world title win, when he beat Julio Ceja for the IBF bantamweight crown at the Keepmoat Stadium
McDonnell has fought only once since losing his WBA bantamweight title to Naoya Inoue in Japan in May 2018 but has consistently toyed with the idea of a ring return and another push for world title glory.
The 35-year-old has now put that to bed for good, bringing to an end a career which saw him claim English, British, Commonwealth, European and world honours and cement the status as Doncaster's greatest ever boxer.
He wrote: "Well, today's the day that I am officially retiring from the sport of boxing.
"I have had a good think over the last few months and I have spoken to a few close people around me.
"At the age of 35 I feel that it's too late to make a come back.
"I have achieved more than I ever thought I would. English champion, British champion, Commonwealth champion, European champion, IBF world champion and WBA world champion.
"I won my first world title in my home town of Doncaster and have defended every belt across the world. I fought the best to be the best!
"I fell short against one of the best fighters on the planet and I think if I come back now at this age, it would put my life's hard work to shame.
"I can truly say I have had a blast and lived the life!
"There are so many people I would like to thank but I would be here all day. So thank you to those people, you know who you are and thank you everyone for supporting me on my journey . #teammac
"I wish all my boxing friends a successful and safe career, all the best guys
"Boxing was my life for 15+ years but now it's time to start a new chapter in my life."
For an in-depth look back on his incredible career, see next week's Free Press.
*