This film has been voted as the best movie of 2023 for challenging stereotypes
Barbie has been voted the best film of 2023 for challenging conventional stereotypes.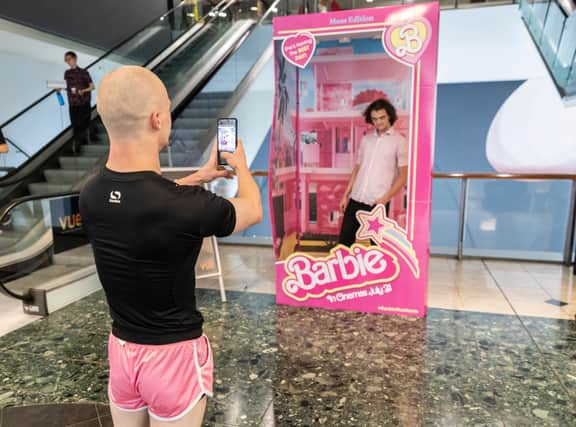 The star-studded blockbuster was applauded by 2,000 film fans for putting a spotlight on gender norms and imbalances.
Second spot went to The Little Mermaid for its casting of black actor Halle Bailey in the lead role, with The Whale's depiction of depression rounding off the top three.
Filmgoers also celebrated Guardians of the Galaxy 3 for featuring a superhero from the LGBTQ+ community, according to the poll commissioned by M&M's Short Film Festival, which offers funding and mentorship to aspiring filmmakers.
However, despite the progress, 66 per cent believe the film industry still perpetuates clichés when portraying characters of under-represented groups
And 41 per cent still don't feel represented in cinema.
More than half (54 per cent) want more effort to be made for minority roles to be awarded to actors from those communities, rising to 73 per cent among the Gen-Z movie lovers polled.
Accurate representation is also at the forefront of the mind of these younger audiences, as 54 per cent reveal fair representation of minority groups improves the viewing experience, and 77 per cent say poor representation or outdated stereotypes is enough for them to turn off a movie or leave the cinema.
According to the poll carried out via OnePoll, Breakfast at Tiffany's is guilty of this and has aged badly – with 27 per cent citing Mr Yunioshi being played by a white actor in yellowface as a major misstep.
A quarter noted Gone with the Wind's problematic romanticisation of the horrors of slavery in the Antebellum South, and 20 per cent decried The Last Samurai for its inaccurate portrayal of Japanese culture. 
In fact, 40 per cent even believe they would do a better job when it comes to representation in film if they were given the chance to shoot a motion picture. Aspiring directors looking to bring their stories to life can apply for M&M's Short Film Festival by submitting a film idea inspired by the theme of belonging.
A diverse panel of judges will select three to progress and create trailers – these will be screened to the public who will decide the winner, which receives a cash prize and mentorship to make their movie.
Monique Needham, who won last year and is now joining the line-up of mentors, said: "I'm so excited to be teaming up with M&Ms to support the next generation of filmmakers, helping tell rich stories that deserve to be seen on screen rather than outdated stereotypes.
"Through the funding of my film Sunday Dinner, I was able to finally tell a story that brings to life characters that exist in my world, showcasing British-Caribbean culture in a rounded way that I don't often get to see in Britain."
Leah Dyckes from Bitesize added: "As a treat synonymous with movie culture, we feel it is our duty to use our global platform to give aspiring filmmakers the opportunity to amplify their voices, and continue increasing a sense of belonging, and break barriers for those with a passion for creativity regardless of their background."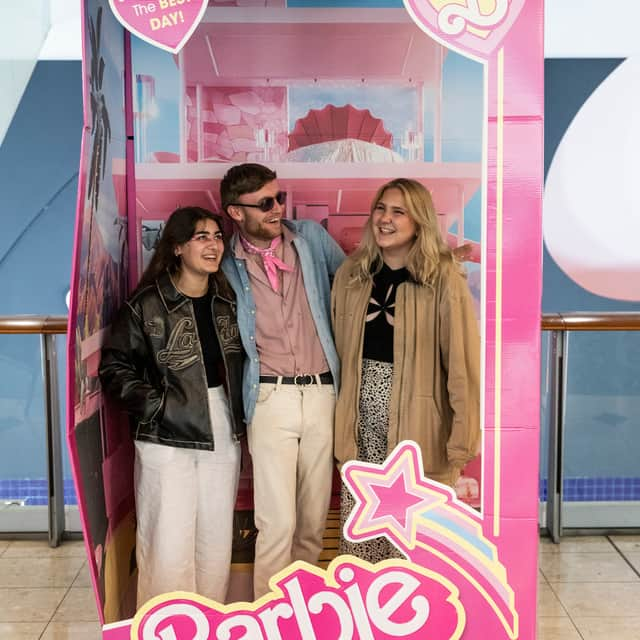 Top 5 films in 2023 which have challenged stereotypes
Barbie
The Little Mermaid
The Whale
Guardians of the Galaxy 3
Women Talking
Top 5 films which have aged badly
Breakfast at Tiffany's – Mr Yunioshi played by a white actor in yellowface
Gone with the Wind – romanticising of the antebellum South, ignoring horrors of slavery
The Last Samurai – misrepresents Japanese culture, and featured controversial casting
Indiana Jones and The Temple of Doom – its depiction of Indian people
Planet of The Apes – because of its racial connotations