Cost of living: grocery inflation drops again as prices fall for shop staples such as butter
Grocery inflation has shrunk yet again, with a dip in prices helping to slightly ease the cost of living crisis for millions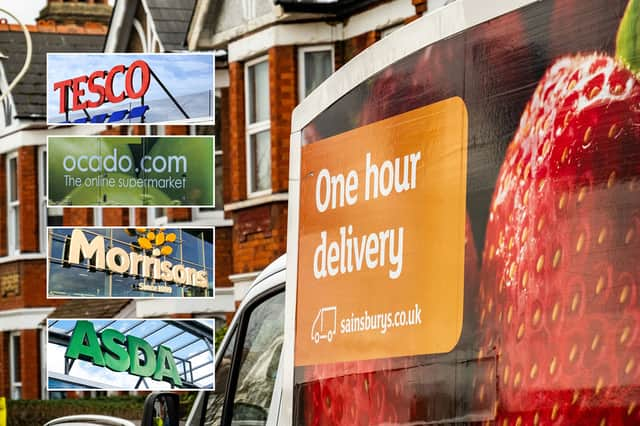 Grocery inflation has dropped again, with the price of shop staples falling in price over the past year despite the cost of living continuing to put pressure on millions of households.
While prices still remain stubbornly high, the cost of some items in high street grocers dropped to being 11% higher year-on-year from September to October. This was a notable drop from prices being 12.2% higher in the previous month. It was also noted as the seventh consecutive drop in the rate of price rises, which hit a peak of 17.5% in March.
Tom Steel, strategic insight director at Kantar, said: "Grocery price inflation is still very high, but shoppers will be relieved to see the rate continuing to fall. For the first time since last year, the prices of some staple foods are now dropping and that's helping to bring down the wider inflation rate. Dairy was one of the categories where costs really shot up last autumn but the average price paid for a 250g pack of butter is now 16 pence less than 12 months ago."
According to market research firm Kantar, the drop in the rate of food price rises has been fuelled by more households picking up items on offer rather than full-price items. Research showed that the proportion of groceries bought which were on offer increased to 26.5% over the past 12 weeks. This is the highest level since June 2022, with Kantar singling our Tesco as a supermarket which has fuelled the promotions boom.
Lidl has also seen its numbers improve. The discount supermarket was the fastest growing retailer over the quarter. Lidl's sales increased by 15.2%, which in turn led the comapany to take a 7.6% share of the market.
Staple items such as butter have seen prices drop by around 16p year-on-year, while other factors have seen a surge in the popularity of other items. The unseasonably warm weather for many in September and leading into October has seen an uptick in sales of ice cream and burgers for the barbeque, with sales rising by 27% and 19% respectively. Sun care products, such as sun-cream, also doubled in sales over the month.