Christmas presents: Tiktok mum gets abuse for setting £100 budget for each child
TikTok mum Samantha Mary says she has been trolled for setting a £100 Christmas presents limit for her children
Watch more of our videos on Shots! 
and live on Freeview channel 276
Visit Shots! now
A mum was trolled for spending just £100 budget on each child's Christmas presents - but says she doesn't want to 'over spoil' them.
Samantha Mary, 35, decided to set a budget for main presents and stocking gifts for this Christmas for her one-year-old son, Jack, and nine-year-old step-daughter, Isabella.
She spent £20 on stocking presents – filling them with items including scrunchies, car toys, and shower gel – and £80 on main presents. She bought her son a railway set and toys for his kitchen set and found her step-daughter an art set and Lilo and Stitch vest and pants.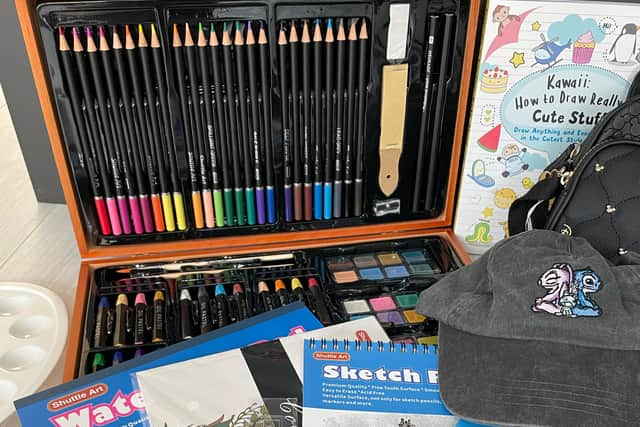 The mum said some parents on TikTok labelled her presents as "essentials" not gifts. But Samantha says they are things she knows her children will love and doesn't want to "spoil" them.
Samantha, a primary school teacher from Shoreham-by-Sea, West Sussex, said: "We thought about how much we wanted to spend. I felt £100 was a realistic figure. Christmas is getting out of control. There is pressure to do Christmas Eve boxes and elf on the shelf.
"It gets bigger and bigger. We want the children to be grateful for what they have. Less is more. We don't want to over-spoil the children."
Samantha decided to set a budget this year with husband, Richard, 40, who works in local government. She said: "We're in a living cost crisis. Things cost more. We're being conscious of what we spend."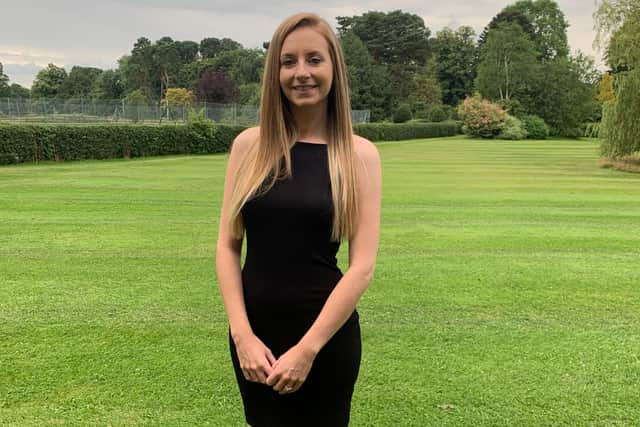 She spent September and October picking up the presents from supermarkets, Primark and Amazon. For her son's stocking, she bought biscuits, a water bottle, chalks, a bouncy ball, a book, a puzzle, and a vehicle set. For her stepdaughter, Samantha has bought some scrunchies, biscuits, shower gel, a Christmas cup, sweets, a stamper set, hair clips, and a Lilo and Stich brush.
For their main presents – Samantha bought an art set for her stepdaughter for £30, a body warmer, some Lilo and Stich pants and vests, a Disney bag, a pair of fluffy leggings, and a hat.
She said: "There were a lot of people against it. I have put essential items like shower gel in the stockings. Christmas is about so much more. It's about what the children want as well."
Samantha said she wouldn't choose to splurge on something like an iPad for Christmas or have a high budget for their gifts - even if she could afford to. She said: "If you spend a lot of money that becomes an expectation. But it's up to parents what they spend on their children."
Samantha said she prefers to spend time with her children doing fun activities in the build-up to Christmas – such as seeing the Christmas lights.
She said: "I have memories of the things we have done rather than the gifts. It's about having that special day."
Samantha's stepdaughter's stocking gifts - costing £20 - Biscuits - Shower gel - Crazy foaming soap - Christmas cup - Stamper set - Sweets - Hair clips - Lilo and stitch brush - Scrunchies
Stepdaughter's main presents - - Art set - Bodywarmer - Lilo and Stich pants and vests - Disney bag - Pair of fluffy leggings - Hat - Sewing kit
Samantha's son's stocking gifts - costing £20 - Festive friends biscuits - Christmas cup - Water bottle - Chalks - Bouncy ball - Socks - Book - Vehicle set - 3-piece puzzle
Her son's main presents - - Railway set - Extra vehicles - Kitchen bits - Toaster set - Book - Animal puzzles - Bouncing bunnies - Play-Doh - Blocks