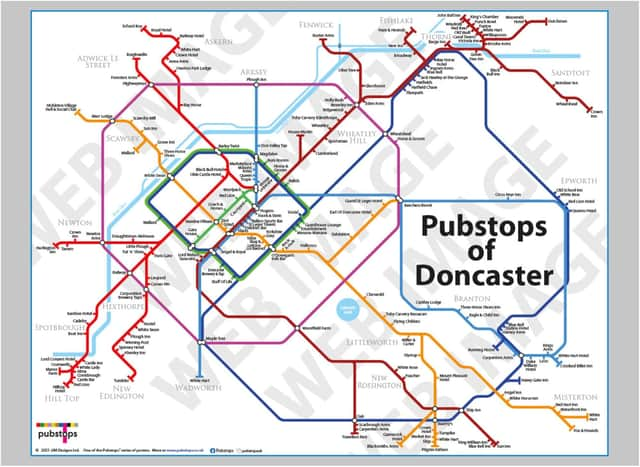 The London Underground style map of Doncaster's pubs. (Photo: Pubstops).
Produced by quirky art firm Pubstops, the map mimics the classic London Underground map with different coloured lines stretching out across Doncaster – and connector 'blobs' showing intersections.
A blurb on the firm's website boasts: "Brand new Pubstops of Doncaster poster.
"The pubs and bars of Doncaster designed in the style of an underground map. 197 pubs and bars on this 40cm x 50cm poster."
The map features dozens of Doncaster town centre pubs and stretches out as far as Bawtry, Edlington and Wadworth in the south and Askern and Thorne in the north.
The design also has bars and pubs as far afield as Hickleton and Epworth.
Prints from just £8.95 are available HERE