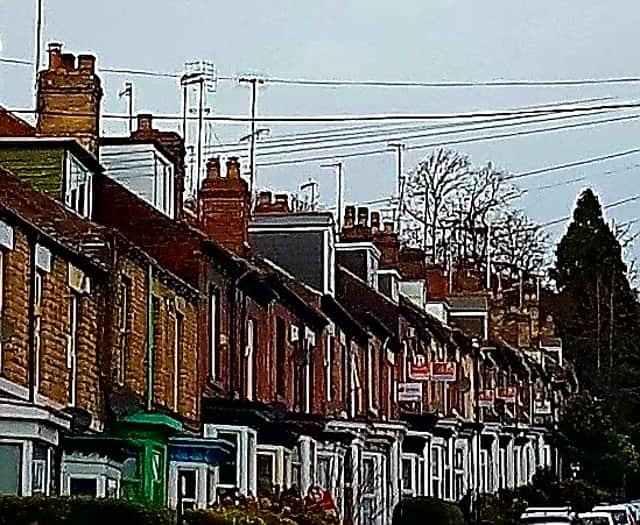 Buying a doer-upper is the dream for many people – the opportunity to purchase a property with a lower sale price, then fashion it to taste, with the potential for resale profit.
Although this can be a stressful process, it gives the opportunity to reap multiple benefits if you make the right choice.
Research has revealed that UK homeowners spent more than £40 billion in the last five years doing up their homes, which proves the UK's obsession with home décor and DIY is not going to disappear any time soon.
To ensure the doer-upper process is a smooth one, NAEA Propertymark has identified the most important things to look out for.
Location, location, location
The old adage, 'buy the worst house on the best street' shouldn't be forgotten. As with any property purchase, location is important and affects future value and desirability. When viewing your fixer-upper, be sure to scrutinise the surrounding homes and how they're maintained.
Renovation vs. cosmetic improvements
Depending on your situation, consider the amount of work needed to bring the property up to standard. If you're hoping to complete the work quickly, you might not want to tackle a home requiring major renovation to make it liveable.
Although it will result in less return on investment, minor cosmetic improvements such as painting, replacing windows and refreshing the kitchen are less costly and time consuming.
If you're serious about making an offer on a fixer upper, you need to be clear on the cost of improvements. If you're not planning to do the repairs yourself, find a contractor to join you at a viewing to estimate costs. Additionally, figure out what supplies you will need to buy and how much they will set you back – always remember to add a buffer to the total amount to allow for unexpected expense.
Whatever home you're buying, you should never skimp on a survey. Most homebuyers think the mortgage lender's valuation report is a comprehensive home survey, but this is incorrect. If you're purchasing a fixer upper, employ a surveyor who will act entirely on your behalf, with impartial advice on the property.
Although you can save money buying a doer upper, issues can pop up along the way which can push the project timeline back and end up costing you more money than first anticipated. Consider the pros and cons of the purchase beforehand and if you go ahead, remain committed throughout, as it might be hard work but it'll be worth it at the end.
Mark Hayward, chief execuive of NAEA Propertymark, said: "Buying a fixer upper can be attractive, but is a decision not to be taken lightly. To ensure the process remains as smooth as possible, buyers should consider important points such as the length of time they can commit to and how much they're willing to spend.
"A Propertymark Protected agent will be able to guide you through the process and ensure you make a decision that will suit your current circumstances."