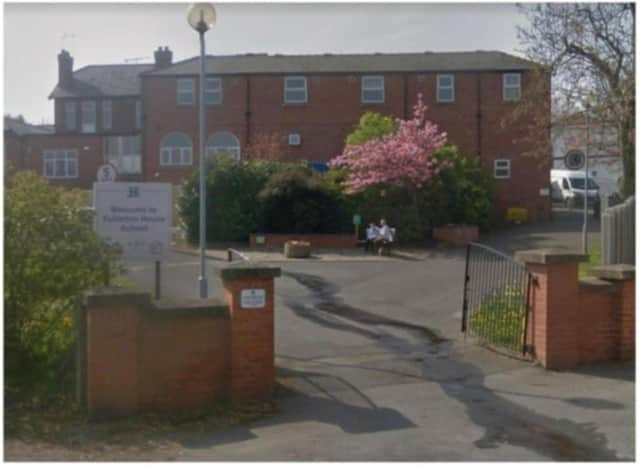 Fullerton House is at the centre of an abuse investigation.
Fullerton House School Children's Home in Denaby has been shut down by the Government while a wide-ranging investigation into allegations of child neglect and deliberate harm by staff against severely disabled youngsters are probed by officials and police.
Now people who have worked at Fullerton in the past have spoken out about conditions inside the Tickhill Square home, which is part of the Hesley Group who have seen another Doncaster care home – Wilsic Hall School Children's Home – also closed by Ofsted while enquiries take place.
They have asked to remain anonymous for fear of repercussions but one said: "In the training, you are told the gates are not to keep the young people in – it is to keep the public out – damn right."
Another said: "We saw some awful things while there. None of us were sleeping at night worrying about the children that we had to leave every day."
Last month a damning report by education watchdog Ofsted into standards at Fullerton House said: "Some children have suffered actual physical harm, either through alleged deliberate acts or through neglect of care.
"Not all children are safe in this home.
"Serious allegations have been made from within the service that staff have acted to deliberately harm children."
One former employee said: "The staff are worse than the young adults
"One girl was removed while I was there – she had both eyes blacked when I arrived back on shift, there was no paper work to establish what had happened."
The worker also claimed records of incidents were deliberately destroyed.
Meanwhile, other social care staff who have seen inside the home have also spoken out about life inside Fullerton.
One said: "We were being sent in to the home everyday to protect the children. It felt really dangerous to all of us as it was obvious the children needed moving.
"We shared our worries about not being able to protect the children but we were not listened to and none of us understood why the children were not being moved.
"We had so many children to watch and we saw some awful things while there. None of us were sleeping at night worrying about the children that we had to leave every day."
Last week, South Yorkshire Police confirmed they were investigating both Fullerton and Wilsic Hall.
A spokesman said: "South Yorkshire Police is working closely with other members of the Doncaster Safeguarding Partnership and OFSTED following the closure of two Doncaster residential facilities.
"Work is currently ongoing by officers to review the information available and identify any criminal offences, which may have occurred."
Both of the facilties cater for children with autism, learning disabilities and challenging behaviours.
A Hesley Group spokesman said: "We are working closely with authorities to investigate all concerns and we are in continued discussions with Ofsted on these matters."
Fullerton House offers care and accommodation for up to 37 people in 16 separate houses and at the time of the inspection in March, there were 26 children and young people living there.