Society's partnership with Citizens Advice unlocks estimated £1million to help people through cost-of-living crisis
An award-winning partnership between Yorkshire Building Society and Citizens Advice has reached a new milestone in its support for people accessing its services - and those in Doncaster have benefited.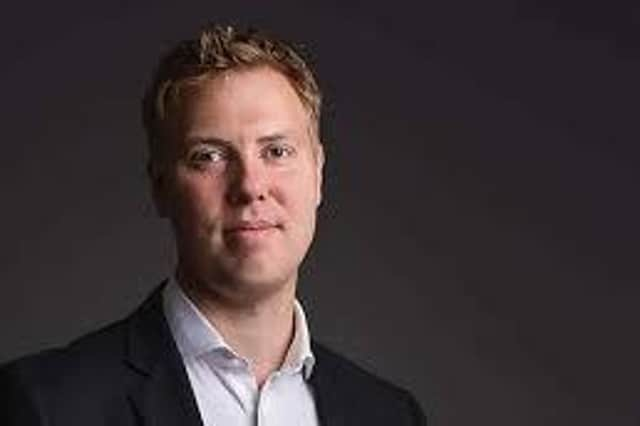 Since it began in May 2021, the partnership – which sees 18 of the mutual's branches in Yorkshire and the Northwest host Citizens Advice advisers each week – has delivered an estimated £1million of extra income for those it has helped.
The Yorkshire's branch in Wakefield is one of the places to offer the service, where advisers working in the branch record the potential additional income they identify for people during appointments that, if acted on, would boost people's incomes. This could be for benefits they're eligible for or discounts on council tax or utility bills they've not taken advantage of.
The partnership has reported seeing a rise in the amount of people accessing its services as the rising cost-of-living impacts the lives of many in local communities.
David Morris, chief commercial officer at Yorkshire Building Society, said: "Our partnership with Citizens Advice continues to go from strength to strength and to know that's helped people in our region potentially unlock one million pounds of further financial support, shows just how valuable the service continues to be.
"The results we're seeing, both in terms of the number of people supported and the potential improvement in their financial wellbeing, only reinforces the importance of using our retail network to host advisers each week and provide accessible high street space at the heart of towns and cities. Collectively we're able to get the right support to the people who need it, crucially at a time when more people are seeking help as a result of the current cost-of-living challenges."
Karen Bass, executive director of finance and commercial at Citizens Advice, said: "As people continue to battle the cost-of-living crisis, it's crucial that they can access the advice they need and know of any extra income they could be entitled to. Our partnership with Yorkshire Building Society has already reached so many individuals and we look forward to supporting even more."