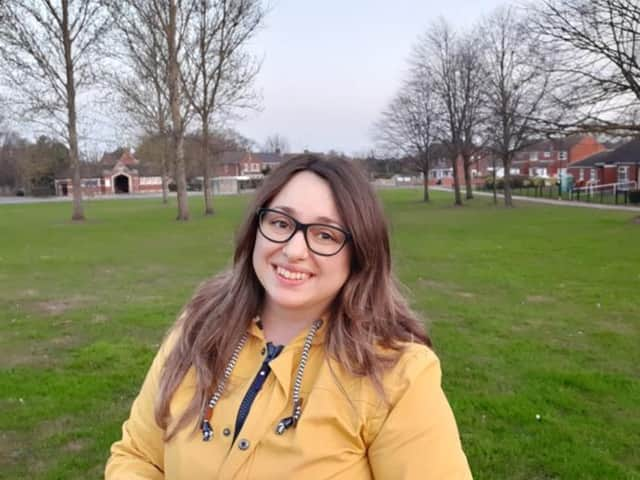 Liberal Democrat candidate for Bessacarr, Giulia Savini
The party, who had five elected councillors in the borough in 2010, no longer have representation on the council.
The Lib Dems are standing one candidate in six different wards this time around in Bessacarr, Edenthorpe & Kirk Sandall, Finningley, Tickhill and Wadworth, Town ward and Wheatley Hills & Intake.
If elected, Doncaster Liberal Democrats say they will 'protect local businesses' like independent shops and pubs with a 'package of financial support' measures including lower business rates and cuts to National Insurance Contributions for employees.
They said that small businesses are the 'backbone' of the economy and the'heart' of local communities badly hit by the coronavirus pandemic and theGovernment has 'left them high and dry'.
The Doncaster Liberal Democrats added they would put small businesses 'at the heart of recovery'.
Giulia Savini, Lib Dem candidate for Bessacarr ward, said: "I am very proud to be standing as Lib Dem candidate, I believe that this election campaign should focus on our communities and promote the great local champions and groups that work hard to make their areas a better place.
"I have always been a very active member of my community and have vast experience of political activism in Doncaster.
"If elected I will be consulting with residents on the matters important to them and act on their concerns; I will be supporting local projects and volunteering at local events; I will be defending our green spaces by making sure that parks are kept clean and accessible to all".
Full list of Lib Dem candidates
Bessacarr: Giulia SaviniEdenthorpe & Kirk Sandall: Kieron FranksFinningley: Josh Brignall-MorleyTickhill & Wadworth: Ian SmithTown: Jon SnellingWheatley Hills & Intake: Dean Southall
*