Doncaster MP presents bill to register derelict buildings after calling for empty social housing to be sold
A Doncaster MP presented a bill to Parliament last week which would create a register of derelict buildings, referencing several areas in Doncaster.
Watch more of our videos on Shots! 
and live on Freeview channel 276
Visit Shots! now
On Wednesday (October 25) Don Valley MP Nick Fletcher presented a Register of Derelict Buildings Bill, which would require councils to identify and declare all buildings in poor condition.
Mr Fletcher said: "Doncaster has many wonderful assets and the people are the best in the land. However, although 95-plus per cent of it is great, some parts are not so.
"This place has provided local authorities with powers to tackle derelict buildings. Sadly though, those powers are not being used as we intended. The bill will provide an incentive to local authorities to do their duty and exercise their powers for the community as Parliament intended.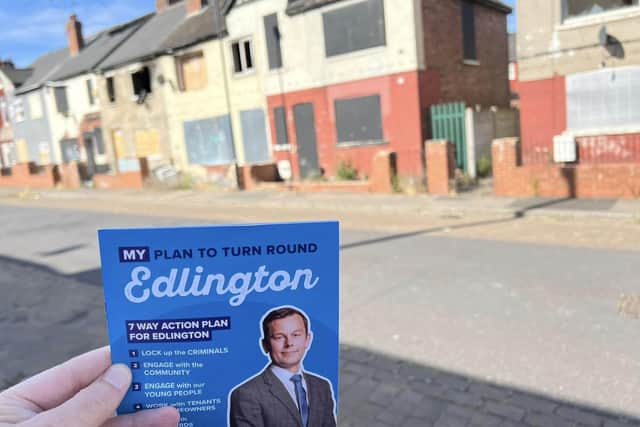 "We do not even know exactly how many derelict sites there are or precisely where they are. How can we as a society tackle the problem of derelict buildings until we truly know the scale of the problem?
"As I come home on the train to Doncaster from Parliament, the first listed building I see is Denison House by the railway station. The windows are smashed, weeds are growing out of the guttering and there is general neglect—derelict. I walk through the station and see the Grand theatre, another listed building—derelict, again. I walk through town past Waterdale—derelict. The list goes on and on."
Mr Fletcher continued to list several sites across the borough including in Thorne and Edlington.
"It is because there is no register, no personal responsibility and no example set by Labour-controlled City of Doncaster Council; the powers they hold are not being exercised. Labour's care for our city is seemingly as derelict as the properties I have described."
It comes after the MP wrote to Doncaster's social housing provider St Leger Homes, requesting for several unoccupied council homes to be sold to private landlords.
St Leger Homes CEO Dave Richmond shared in response that there are 74 unoccupied council homes in the borough, placing its performance among the highest in the country.
The bill will be read again in November ahead of potential debate.