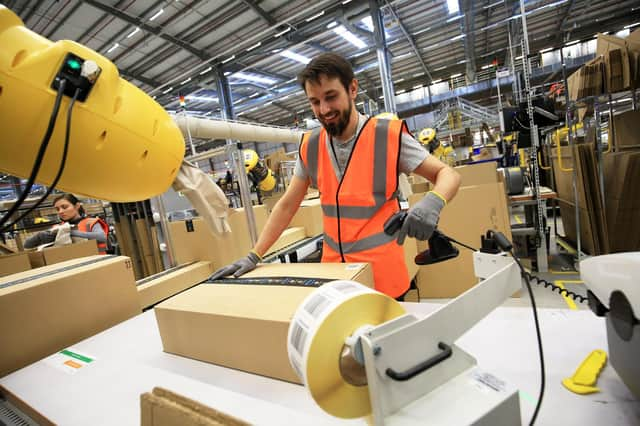 Amazon currently occupies part of the site. Picture: Chris Etchells
South Yorkshire council leaders at a Sheffield City Region meeting signed off on £5.5 million to build a new bridge and highway link between West End Lane in New Rossington and iPort Avenue.
Transport bosses say the scheme would facilitate up to eight 55/56 bus services per hour being routed through the iPort via a bus gate along a camera enforced bus lane.
SCR bosses said access to the iPort by public transport and active travel modes is currently restricted to Great Yorkshire Way. This access restriction 'increases the reliance on the private cars' for employees and visitors to the iPort.
The funds, with a portion from the Department for Transport would pay for the design and associated infrastructure costs in relation to the iPort bridge scheme.
According to a report, the main potential adverse consequence of the bridge going ahead is localised noise disbenefit to the rear of properties on Heatherfields Crescent, which has been recognised by the promoter in the design.
The main potential adverse consequence of the scheme not going ahead is continuing poor green connectivity between iPort and the residential area to the east.
Sue Sykes, programme and performance unit assistant director at SCR: "This will lead to poorer employment prospects for residents of that area particularly for non-car-owning households and a constrained labour market for iPort businesses.
"The potential adverse consequences of the scheme not going ahead appear to significantly outweigh those of going ahead."
The iPort is already a large employment site for the region and is partially developed, to the north.
When the site is fully occupied, the iPort will have created around 5,000 jobs. The current occupiers include Amazon and Lidl.
In these confusing and worrying times, local journalism is more vital than ever. Thanks to everyone who helps us ask the questions that matter by taking out a subscription or buying a paper. We stand together. Nancy Fielder, editor.