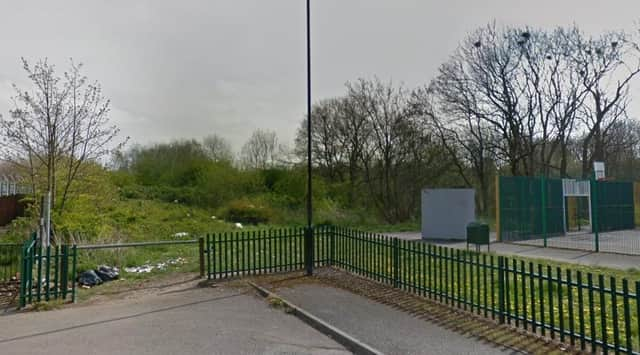 The land off Woodfield Road in Balby where the proposed forest school would be
Wildlings And Wellbeing CIC want to turn open space off Woodfield Road in Balby into an education facility which will focus on learning about the outdoor environment.
A forest school is an outdoor education model in which students visit natural spaces to learn personal, social and technical skills.
Experts have said it can inspire young people and give opportunities to achieve and develop confidence through hands-on learning in a woodland environment.
First adopted in Scandinavia, the first one appeared in the UK in 1993 and there are dozens of similar facilities across the country.
Wildlings have been granted a five-year lease by the council, who is the owner of the land.
The site would be used to provide outdoor activities and education for children, including den building, tree climbing, campfire cooking, bushcraft skills, physical exercise, environmental awareness, and crafts using natural resources. The intention is to generate an interest in nature, improve physical activity, and teach transferable life skills.
Other plans include security fencing and siting of a metal storage container adjacent to allotments for storage of educational equipment.
But the proposal has attracted nine objections and Doncaster Council's planning team received formal written opposition to the plans.
One objector said the forest school idea was a good one but installing 2.1 metre fencing around the perimeter meant it would exclude others that wanted to use it.
Another objector said it would stop people using the space to walk dogs and enjoy woodland in the middle of a housing estate whole another said it would leave children with no place to play.
DMBC planning officer Jacob George said: "The application is presented to the planning committee as a departure from the development plan, as it would result in the loss of a publicly accessible open space.
The application has also received a significant level of public interest. It is considered that the proposal would provide social benefits for the local community, improve environmental management of the site, and reduce anti-social behaviour.
"The loss of a publicly accessible open space can be justified by strong support shown in responses to a community consultation exercise.
"Overall, there are no material considerations which would indicate that the application should be refused."
*