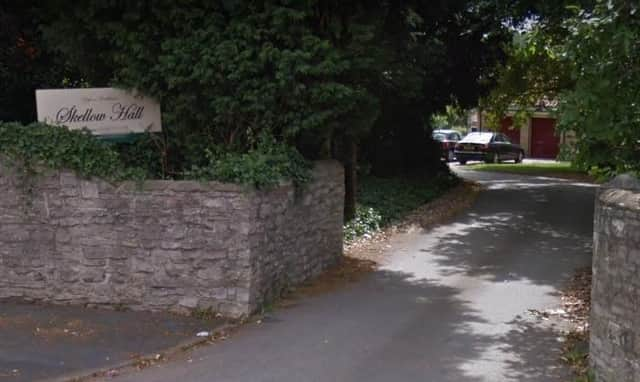 Skellow Hall
Skellow Hall care home on Cross Hill, Skellow, was branded 'inadequate' for a second by Government inspectors back in December 2019 and closed down the following year.
But new plans have been drawn up by Paul Leong of Peterborough Properties Ltd to turn the listed building into 14 flats for the over 55s.
The plan also includes 15 parking spaces for residents and three for visitors.
But the proposal has sparked hefty opposition from residents in the village including members of the village neighbourhood watch. They're concerned the plans will have a detrimental impact on the conservation area.
Concerns were also raised about widening the junction to the site and the increase in traffic in the area.
Ward councillor Austen White and Doncaster North MP Ed Miliband are said to have lodged objections to the plans.
Concerns have also been reflected by officers who work for Doncaster Council and made an issue of an increase in traffic in the area and the impact it would have on the historical site with the need for extra parking space.
Peter Lamb, planning and design officer at DMBC, said: "Whilst the re-use of the building is welcomed, as it will give this historic building a potential sustainable future with minimal external alterations, there are concerns that this may cause an intensification of car journeys to and from the hall as well as a need for additional parking.
"The proposal would be harmful to the character and appearance of the conservation area due to the widened access and intensification of car parking. Whilst this harm is less than substantial it is still harm and it is not considered to be currently outweighed by public benefit of bringing the site back into use."
Issues were also raised by DMBC highways officers who shared concerns around traffic and parking space.
But Alan Scoffin, the planning agent on behalf of the applicant, said: "The widening of the existing junction is being led by the highways department and their wish for a passing place.
"The increase in width is minimal and the treatment to the side walls is exactly the same as the current situation.
"The impact on the 'scheduled monument' would be minimal. The widening of the junction is taking part on the opposite side of the road. This is an existing access drive, not a new one and the alterations are limited.
"The parking provision is again, (with the) highways lead and has resulted in additional spaces, although a reduction on what was originally requested."
No decision has yet been made but the item is likely to be presented to go before the planning committee later this year.
*