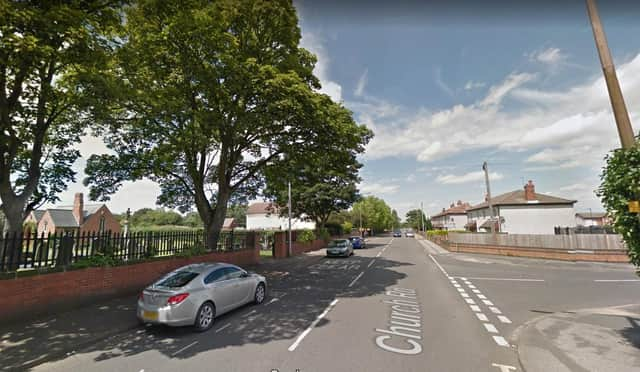 Stainforth is one of the areas which could benefit from the potential fund
DMBC have joined an alliance of over 390 organisations from public and private sectors, supporting the call for 'significant investment' to enable communities to transform their areas in the guise of the Community Wealth Fund.
Doncaster has five wards that the Community Wealth Fund would prioritise for investment. Balby South, Mexborough, Adwick & Carcroft, Bentley, and Stainforth & Barnby Dun – totalling over 70,000 people – could benefit.
The Community Wealth Fund would aim to take a 'radically different approach' to most funding bodies, with communities at a neighbourhood level supported to take spending decisions.
Awards would be made to each community to spend over the long term at around 10 to 15 years.
The alliance is calling on Government to make the proposal a reality by releasing the next wave of dormant, or orphaned, assets from stocks, shares, bonds, insurance and pension policies to create an endowment.
Close to £900m is likely to be available initially through the expansion of the dormant assets scheme beyond bank and building society accounts.
The proposal has the support of the All-Party Parliamentary Group for 'left behind' neighbourhoods.
Councillor Nigel Ball, cabinet member for public health at Doncaster Council said: "The Community Wealth Fund is a once-in-a-lifetime opportunity to bring urgent investment to our communities in Doncaster and across the country.
At Doncaster Council, we're proud to support a proposal that will empower residents by trusting them to define the future of their local areas.
We are currently celebrating the anniversary of our Community Wealth Builder programme, which has supported a range of local civil society groups that have served as the backbone of Doncaster.
The Community Wealth Fund will build on our dedication to place-based, community-centred approaches to local economic development. We encourage councils to join the alliance so we can begin to rebuild our neighbourhoods that have for too long been overlooked."
Dame Rosie Winterton, MP for Doncaster Central, said: "I am delighted to seeDoncaster Council support the call for a Community Wealth Fund. Doncaster has a rich history defined by community spirit, but in recent years some of our neighbourhoods have not had the same access to investment.
"We need a new solution that will empower residents by giving them decision-making power over their local areas and create long-term prosperity that will leave a legacy across Doncaster."
*