£5,000 summer house appeal for Doncaster boy, 12, struck down by cancer for second time
A £5,000 fundraising appeal to build a summer house for a Doncaster schoolboy struck down by cancer for the second time in a matter of years has been launched.
Watch more of our videos on Shots! 
and live on Freeview channel 276
Visit Shots! now
12-year-old Tommy Wilkinson was first diagnosed with leukemia more than five years ago – and it was thought he had beaten the disease.
But the Rossington youngster is once again battling cancer – and a campaign has been launched to create a private space for him at his family home where he can rest between gruelling treatment sessions, which have included bone marrow removal.
Family friend Laura Bradie has launched the GoFundMe campaign, which you can donate to HERE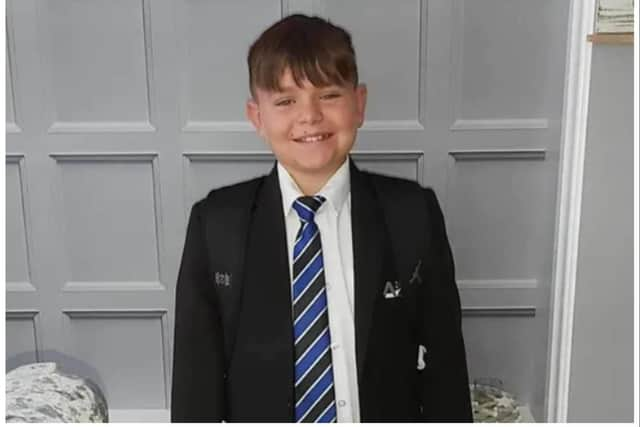 She said: "Tommy had cancer, beat it and had passed the five year rate of it coming back - but it did.
"He's only just started high school and has been taken out and hospitalised and is under intense treatment leaving him very vunerable and poorly."
Tommy lives with his grandma Tracy and two younger siblings and Laura added: "Tommy is needing his own space now and that quiet time to help recover inbetween hospital visits.
"His nanna is desperate for a loft conversion - unfortunately after looking into it, it can't be made possible in her house so she is looking for a summer house which can be made adaptable for him.
"So many people in Rossington want to help either with donations or services that can start the build and help get it done."
It is not the first time people have rallied around Tommy, who was first diagnosed in 2018 – when it was believed a rash all over his body was eczema.
But it was much more serious - he had been diagnosed with acute lymphoblastic leukemia, a form of blood cancer.
At the time, mum Emma Fraser said: "I took him to the doctor, and he was referred to a pediatrician the same day. They ran tests, and then rang me the next day to go in. We went into hospital at Sheffield Children's Hospital, and we ended up staying there for a week. He started treatment on the Monday.
Tommy didn't react well to his initial chemotherapy and was switched to a different sort.
He suffered a further setback when he picked up a superbug. It appeared as a set of scabs around his lips. But he responded well to antibiotics after being taken back into hospital for treatment.
"It is every parent's nightmare, but you don't realist just how many children are going through the same thing until you go the the children's hospital in Sheffield. We have met people who have come through the other side. Treatment goes on for over two years and they say the first year is the worst. The children who are further down the road have been inspirational to us."
Tommy has two younger brothers, Charlie and Travis and after the family's troubles were revealed, members of the community rallied around with an Easter themed fun day at The Poacher pub, a charity night at a pub in Wheatley and a charity football match at Rossington Main.