New arts group wants to give the youth of Doncaster creative opportunities
A brand new arts group is bringing together musicians, photographers and writers to help Doncaster boom with culture post Covid-19.
Wednesday, 17th March 2021, 1:15 pm
True Tone is a creative community filled with a range of artists set up by Rasha Kotaiche and August Charles.
As well as hosting workshops they have managed to create a live directory of creative people in Doncaster
Rasha, 23, Bessecar, said: "We want to help young people in this town realise that there is an arts scene here.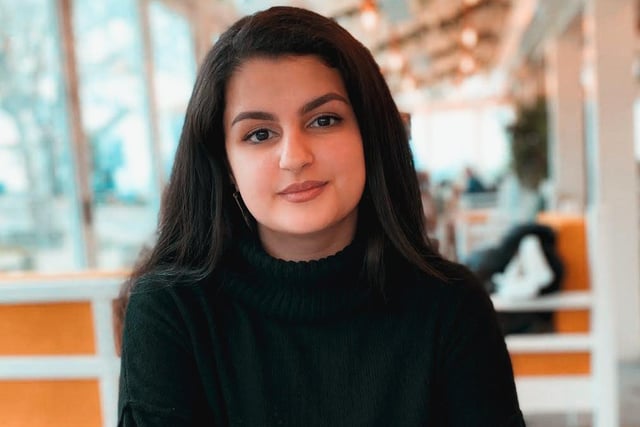 Rasha Kotaiche - co founder.
"Not many artists who grew up here were encouraged in school to pursue artistic careers - myself included.
"So we want to show them a network of creative people that they can tap into."
Rasha is a photographer and is passionate about helping others access culture.
August Charles - Co founder.
True Tone have recently begun putting together a website where people from all creative backgrounds in Doncaster are listed.
It is aimed but not limited to the younger generation - people between 14 and 30 years old.
"You don't have to move to a bigger town to get art fulfillment," she continued.
"There are opportunities and communities right here in Doncaster."
True Tones hope to host in person events post Covid-19 and are looking forward to seeing Doncaster thrive as more and more artistic people make it their home.
They also have a documentary focused on Covid-19's impact on the arts coming out at the end of the month.
In the future they even want to open a physical space for creatives in the town to get together and collaborate.
Any Doncaster creative can join their directory for free - find out how on their website here.
In these confusing and worrying times, local journalism is more vital than ever. Thanks to everyone who helps us ask the questions that matter by taking out a subscription or buying a paper. We stand together. Liam Hoden, editor.