LNER apologises after non-binary passenger complains about 'ladies and gentlemen' greeting
Rail firm LNER has apologised after a non-binary passenger complained about an announcement addressed to 'ladies and gentlemen, boys and girls.'
Friday, 14th May 2021, 10:30 am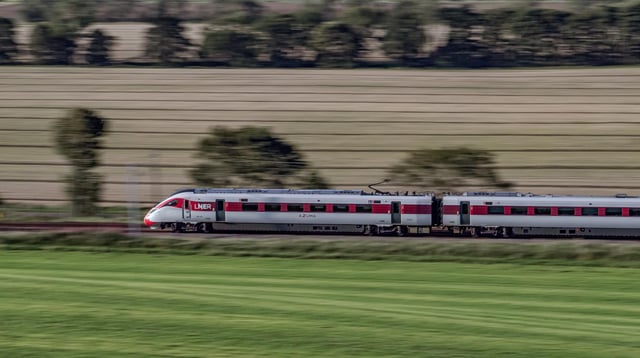 LNER has apologised to a non-binary passenger over a 'ladies and gentlemen' greeting on a train.
The passenger, who goes by the Twitter name Laurence and uses the pronouns they and them, tweeted the rail firm after the conductor made the announcement on an East Coast Main Line service.
In their complaint, Laurence stated: '"Good afternoon ladies and gentlemen, boys and girls..." so as a non binary person this announcement doesn't actually apply to me so I won't listen @LNER '
In response, the train company said: 'I'm really sorry to see this, Laurence, our Train Managers should not be using language like this, and I thank you for bringing it to my attention.
'Please could you let me know which service you are on and I will ensure they remain as inclusive as we strive to be at LNER.'
A colleague, Jarley, who was with Laurence at the time said: 'Both Laurence and I were customers of the railway - being rail staff does not absolve an operator from the duty of care or responsibility to be inclusive.
'I was sat with Laurence when this tweet was sent. Both of us are non-binary and we were both alarmed and uncomfortable by the lack of inclusion.'
A gender neutral or gender inclusive pronoun is a pronoun which does not associate a gender with the individual who is being discussed.
In the English language, the word 'he' is used to refer to males and 'she' to refer to females.
But some people identify as neither gender, or both, which is why it is becoming increasingly common for companies to make it easier for people to choose to be referred to by other pronouns.
Hitting back at critics LNER confirmed that the member of staff was not going to get 'in trouble' and added: 'We're not bending over backward to accommodate any one person, we're doing our best to accommodate every person. There's the difference.'
In a statement, they added: 'We are committed to diversity and inclusion in all that we do for our customers, colleagues and communities, and encourage our onboard teams to welcome all customers onboard.
'Our policies and procedures are reviewed regularly and we will review if any further changes need to be made.'