Ghostly 'girl in green' becomes memorial to Doncaster heroine
One of the area's most inspirational women of the 20th century is now a permanent fixture at the Helping Hands Centre.
Watch more of our videos on Shots! 
and live on Freeview channel 276
Visit Shots! now
A stunning, life size wicker sculpture is celebrating Conisborough-born Lily Brandreth and scores of other local woman that joined the Women's Land Army in World War Two and earned the nickname, the 'girls in green'.
Few women worked harder on the home front in the last war than Lily Brandreth.
She threw herself into manual work at a local sawmill as the war broke out in 1939. As the conflict dragged on, she switched to heavy industry and began riveting airplane bodies together at Carr Hill in Balby.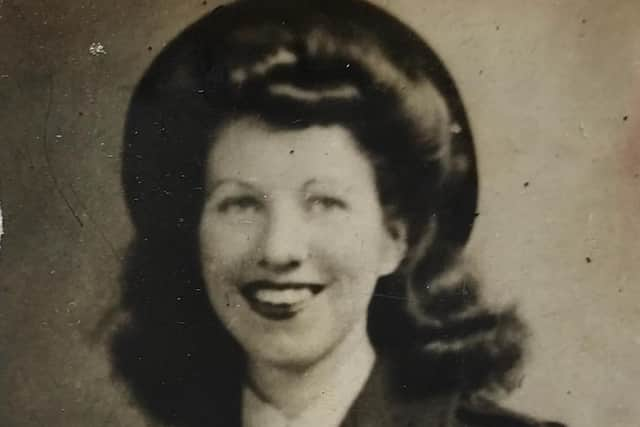 She survived a German attack when a plane attempted to machine gun her while she was working at Biggs in Sheffield, making cutlery, and then signed up for two years in the Women's Land Army, where she was based in Lowestoft in Suffolk. She moved to Edlington in 1952 when her husband, Jesse Thompson, began work at Yorkshire Main Colliery.
Her life was celebrated at the recent Women's Land Army Day at the Helping Hands Community Centre in Edlington which attracted scores of people – including 94-year-old Edlington resident Doreen McAteer, a former 'girl in green'.
Lily Brandreth's daughter now chairs the Edlington History Group and was thrilled to welcome the permanent memorial to the work of her mum and hundreds like her.
Janet Devanny said: "It was wonderful to see the interest in our recent Women's Land Army Day and we're thrilled to have this sculpture to celebrate the efforts of hundreds of local women in World War Two and the years after."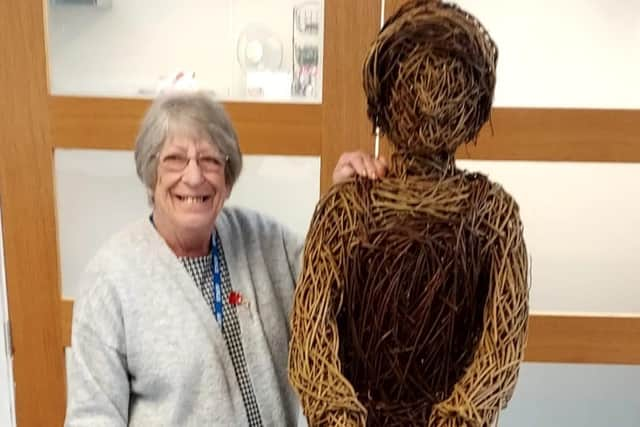 The event was part of the WEA Women on the Land Project, which is supported by a grant from the National Lottery Heritage Fund.
The wicker sculpture was made by Wildroots Creative CIC.
Formed in 1939 with a drive from Lady Denman, a leading proponent of women's rights in the early 20th century and the first Chairman of the Women's Institutes, the Women's Land Army helped to feed the nation and much more. The women were stationed on farms and purpose-built hostels before finally disbanding in November 1950.