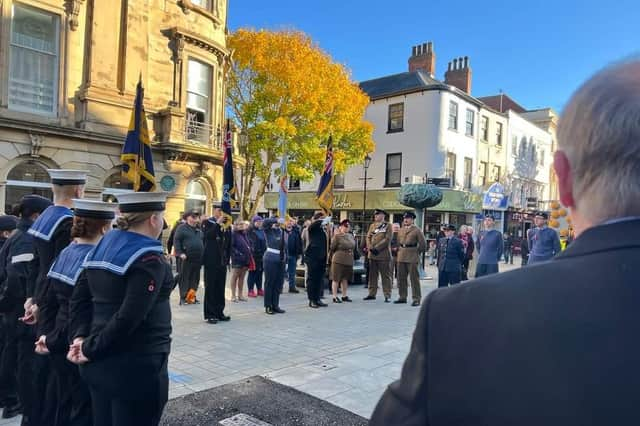 Gallery: Doncaster marks Remembrance Weekend with parades and services
Doncaster marked Remembrance Weekend with parades and services, attended by hundreds of residents, dignitaries, veterans and serving soldiers.
The city fell silent with a string of events to mark Remembrance Sunday, and Armistice Day on Saturday.
People came together to pay its respects to servicemen and women at numerous with traditional silences and parades.
And a number of giant poppy installations across the borough were designed and installed by City of Doncaster Council teams in preparation.
In the city centre, tributes will be led by Mayor of Doncaster, Ros Jones and other civic dignataries.
In Mexborough Councillor Bev Chapman said: "It was lovely to see so many people congregate to remember our fallen heroes. Mexborough always comes together with amazing community spirit. I am very proud to represent the people of this town. Many thanks to everyone for organising the service."