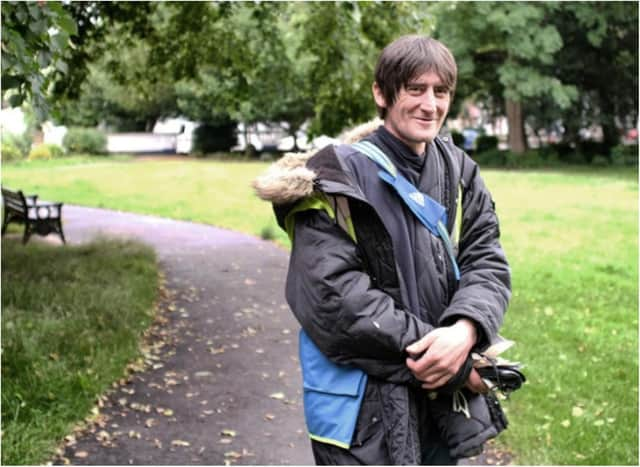 Big Issue seller Will Connor. (Photo: Andrew Lynch).
Will Connor was found dead at his home last month and tributes poured in for the dad of two who sold the magazine outside Marks and Spencer on Baxtergate.
The funeral of Mr Connor, 40, will take place at Rose Hill Crematorium this Friday from 10am.
A post from friend Andrew Lynch on Facebook said: "Because of Covid restrictions, 30 people are invited inside the building, this will be family and a few others through invitation.
"If you wish to attend and pay respects to Will, you are allowed to gather in the grounds around the crematorium, whilst observing social distancing.
"Everyone that wants to come along is welcome, Will's family have asked to send this public post as they knew many of you would like to attend."
Mr Connor was found dead at his home in Ashburton Close, Adwick le Street on August 23 after concerned neighbours alerted emergency services when they became concerned for his welfare.
Mr Lynch said: "Will was very kind and giving. He was very poetic and incredibly lyrical. He was a very smart kid who studied philosophy at university."
Will leaves behind two children, a boy, 12, and a nine-year-old girl.
Tributes were paid on social media with Margarat Bennett writing "So sad. When I went to town I always had a word with him, he was a lovely guy and always polite and pleasant".
Helen Lighton wrote: "Saddened to hear this. He was such a lovely chap."