Five year old Doncaster boy raises a thousand pounds for his church through a running challenge
A young child has raised a massive one thousand pounds for his church with a running fundraiser.
Saturday, 17th April 2021, 10:06 am
Euan Davey is just five years old but his age hasn't stopped him completing a monumental fundraiser.
He has raised £1,000 for his parish by running on the spot.
Euan said: "I'm really glad I did my running challenge because it got a thousand pound to help my church, and I can run super fast like magic."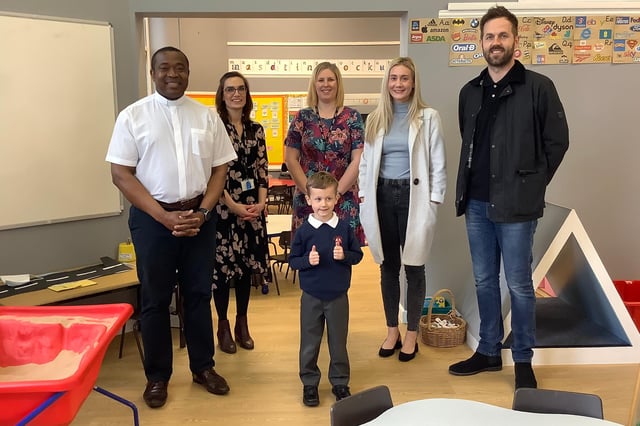 Euan, aged five, has raised £1,000 for his parish.
Father Desmond Edozie is the one who asked children at the school to think up ways to raise money for the church as Covid-19 had reduced their usual donations.
He said: "He was the next Sir Captain Tom Moore "
Euan has been described as a cheery young boy by his parents Katie and Paul Davey, they said: "Euan is full of life and energy and absolutely loves exploring and being outdoors.
"He enjoys drawing and colouring and is always making cards and pictures for family and friends.
"He is very family orientated and has a caring nature.
"We are very proud of Euan and the money he has managed to raise for our Parish, it has given Euan a goal to work towards throughout the lockdown which he has really enjoyed doing."
His school St Alban's Catholic Primary School is also really proud of his fundraising efforts.
Head teacher Lindsay Ebsworth, said: "He is a great role model to all children in school and to his community.
"We are very proud of his achievements and look forward to seeing him grow through school and wonder what fantastic fundraising Euan could inspire us with next."
In these confusing and worrying times, local journalism is more vital than ever. Thanks to everyone who helps us ask the questions that matter by taking out a subscription or buying a paper. We stand together. Liam Hoden, editor.