Doncaster's Keepmoat Stadium car boot sale to return this weekend
Doncaster's popular Keepmoat Stadium car boot sale will return this weekend following the easing of coronavirus lockdown restrictions.
Tuesday, 13th April 2021, 10:26 am
Club Doncaster will be welcoming traders, car booters and visitors looking for a bargain back to the stadium again from Sunday.
The Car Boot and Sunday Market will open at 6.30am with traders advised to arrive from 5.30am.
To support the reduction of the spread of COVID-19, a number of measures have been put in place to promote good hygiene and social distancing in order to minimise the risk and provide a safe and enjoyable event for all.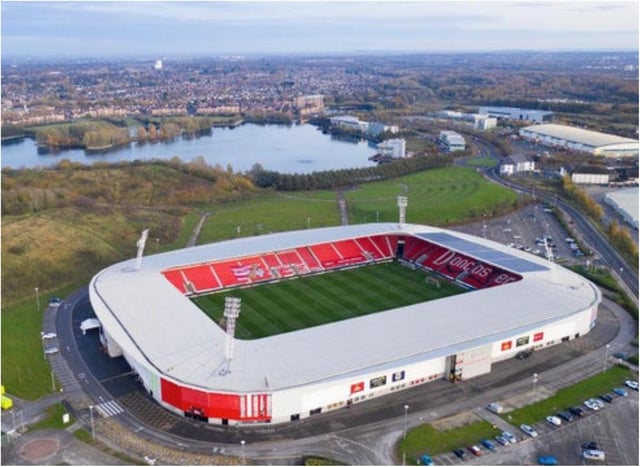 The Keepmoat Stadium car boot and Sunday market will return this weekend.
Spaces will be limited and to enable a one-way system to be implemented, car park 1, 2 and the inner ring only will be used
Places will be on a first come first served basis.
Visitor entry to the car boot may be limited at peak times to ensure social distancing measures can be observed
Entry to the car boot for visitors is via car park 2 only, with the main exit being from car park 1 (at the end of the one-way system).
There will be no right turn into the stadium for traffic (traders or visitors).
Payment is strictly on entry for all traders, car booters and car parking. Wherever possible, please use the correct amount.
There will be a one-way system in place. Traders will not be allocated their 'usual' space and will be allocated a space on arrival on the one-way system.
Traders are advised to wear face masks / coverings and have hand sanitiser for themselves and customers where possible
Visitors are also advised to wear face masks or coverings whilst on site.
Hand sanitiser stations will be available, however all visitors are advised to bring hand sanitiser with them
Plenty of signage will be in place to advice traders and visitors of the measures in place
Limited toilet facilities will be available – these will be disinfected regularly.
Additional parking for visitors will be made available in car park 3 if required.
Visitors are kindly requested not to approach stall holders until they are set up to trade.
Charges:£12 per bay£15 up to 2 bays£5 per additional bay thereafter£1.50 parkingPlease note ALL vans will be charged a minimum of £18 for a standard space.