Doncaster sports charity host Easter holiday camps for vulnerable children and say the schools need to do more to help kids stay active
A Doncaster charity is hopeful that they can get kids active again and help them make healthier choices in life.
Thursday, 1st April 2021, 1:49 pm
Active Fusion are hosting Easter holiday camps for children from 11 Doncaster communities.
Focusing on children aged five on wards who are classed as vulnerable by their school, have special educational needs or qualify for free school meals.
Lindsay James, Director of Action Fusion, said: "It's all about their physical and mental well being.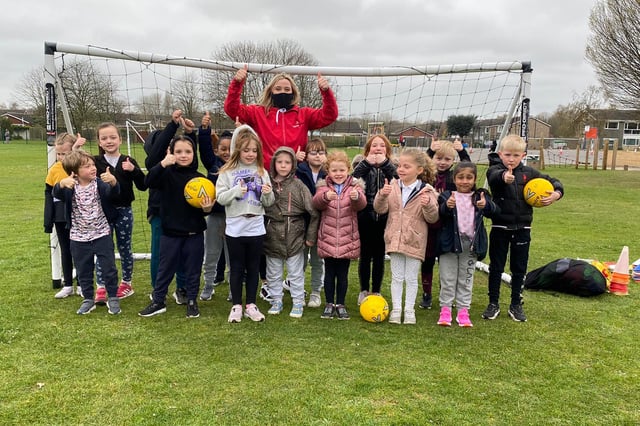 The camps are aimed at getting kids active.
"During lockdown these young kids haven't had as much access to outdoor activities and have inevitably made more unhealthy nutritional choices.
"In these camps they can play sports, dance, make art and even take part in cooking classes."
The activities that Active Fusion have planned are all about well being.
It's a chance for children to get back to normality.
One interesting class is all about relationships with technology and how to use devices in a healthy way.
The camps are also a way to help with social isolation and lessen anxiety within children who haven't had much face to face contact.
Lindsay said: "94 per cent of parents said our camps have led to their child becoming more active.
"And 84 per cent said their child's mental health and well being had benefited after attending.
The charity strives to help even more children in the future.
"We're really proud of the difference we are making."
There is currently a lot of focus on children catching up at school after remote learning for chunks of the past 12 months.
But Lindsay said she is concerned about physical fitness being left behind.
"My biggest concern is that head teachers are going to focus on the core subjects when it comes to catching up but I don't think that's the right approach," she said.
"I've spoken to teachers who say children have become recognisable due to weight gain over the last year yet we're still seeing PE class time cut.
"There needs to be a priority on well being and fitness."
Throughout the pandemic Active Fusion have been running breakfast and after school clubs in Doncaster schools in hopes to keep young people involved in sports.
In the future they want to open up their services to more children and provide education and support to individual families.
In these confusing and worrying times, local journalism is more vital than ever. Thanks to everyone who helps us ask the questions that matter by taking out a subscription or buying a paper. We stand together. Liam Hoden, editor.