Doncaster Jive Bunny star Les Hemstock has adopted a fox which stays at his home
He become famous with Jive Bunny – but now Doncaster DJ Les Hemstock has adopted a fox!
Watch more of our videos on Shots! 
and live on Freeview channel 276
Visit Shots! now
Les, 51, one of the team behind the hit Swing the Mood in the 80s, adopted an orphaned fox cub after it crawled into his jacket sleeve for a nap.
He was visiting a wildlife sanctuary where a friend was working, when he met a family of cubs brought in by a member of the public.
One tiny cub - now called Ben - wandered straight to Les, making a bed in the sleeve where he fell fast asleep.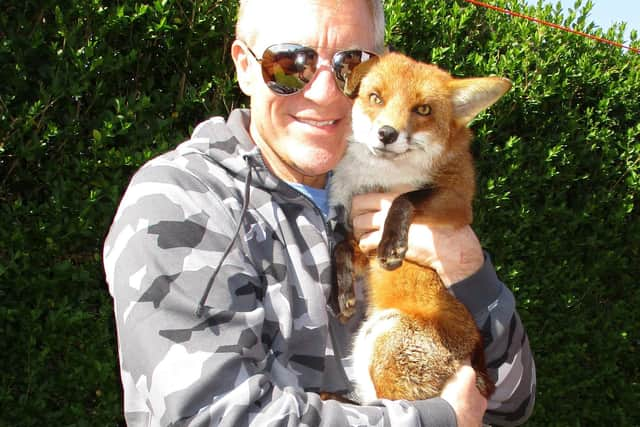 The pair have been firm friends ever since, and Les took him home to nurse him back to health with hourly feeds of dog food and tea.
Too tame and fond of human interaction to be released, Les let him stay.
The fox even has its own bedroom with toys, a playhouse and climbing frame, but he enjoys following Les around the house, and watching TV from the sofa.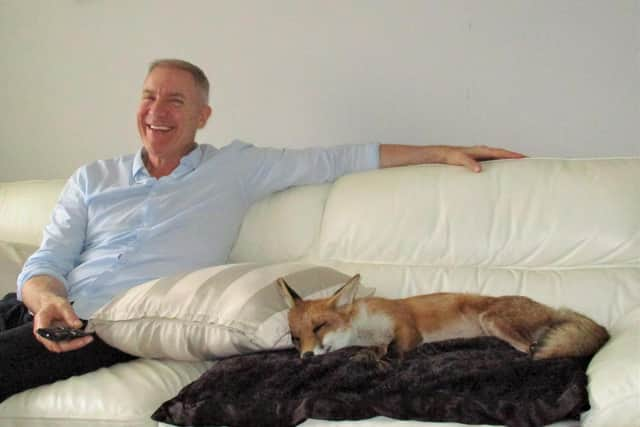 After a year, Ben moved back to the sanctuary, but still visits Les on the weekends, and drinks tea from his favourite mug.
Les said: "Ben chose me as much as I chose him.
"We bonded straight away after he walked straight over to me and we never looked back.
"People say derogatory things about foxes and I had done all my research - but once you have a bond with a fox, it's magical.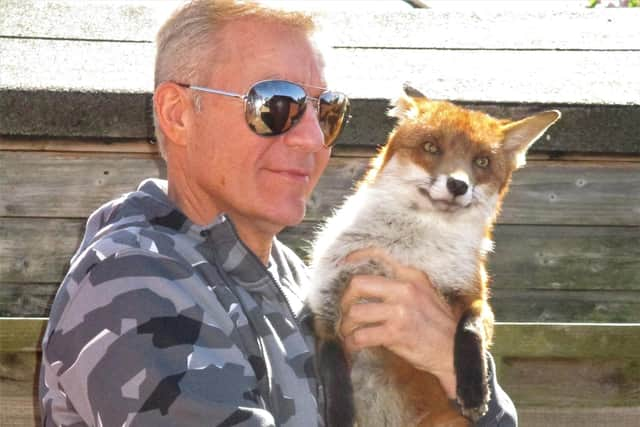 "He's so much fun and so loving to be around - and seeing Ben's cute little face makes my day no matter how bad I'm feeling.
"He still comes to stay with me on the weekends, like he's my son.
"Ben is so cheeky, we'd even play games together."
Les received a call from a friend working at charity Fox Angels Foundation in April 2019, who told him of a litter of fragile, rescued fox cubs.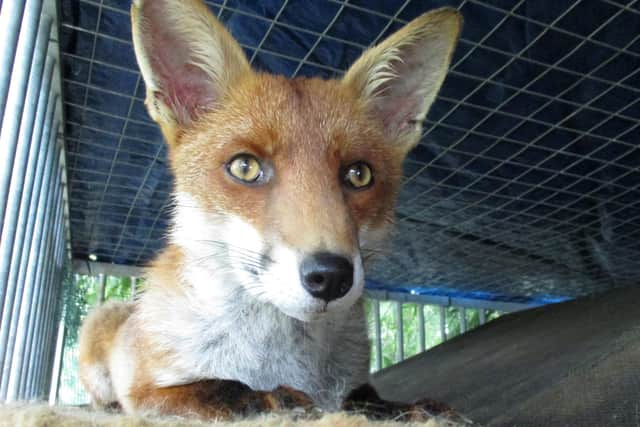 Rescuers thought their mother had been killed by hunting dogs.
Les went to help, and brought Ben back to live with him.
He said: "I looked after him as he recovered and I earned his trust - and the amount of love they give you once you've earned that trust is magical."
After a year together, Ben moved out of Les' home and back to the sanctuary, to share an enclosure with female fox Addie, in May 2020.
Les always accepted Ben would grow up and mature, meaning it would eventually be time for him to meet a mate, but said it 'came around too quickly'.
But Les still picks Ben up from the sanctuary to stay with him on weekends.
"At the end of every weekend at home with me, Ben sulks like a stroppy teenager when I have to take him back to the sanctuary," he said.
"But as soon as he gets back there and sees Addie, he bolts to greet her and is happy to be back - so I think he has the best of both worlds."
Les has written a book about his pal - Ben's Magic Tail - which is in the process of being published, and will raise money for Fox Angels charity.
"Without fox sanctuaries like Fox Angels, I'd never have met my best friend," he said.
In these confusing and worrying times, local journalism is more vital than ever. Thanks to everyone who helps us ask the questions that matter by taking o. ut a subscription or buying a paper. We stand together. Liam Hoden, editor.