Book Review: An odd combination of dragons, race politics and alternate universes in Patrick Ness's book 'Burn'
A creative book which brings the topic of race into the fantasy genre whilst maintaining it's quirky, adventure style tone.
Tuesday, 9th March 2021, 10:19 am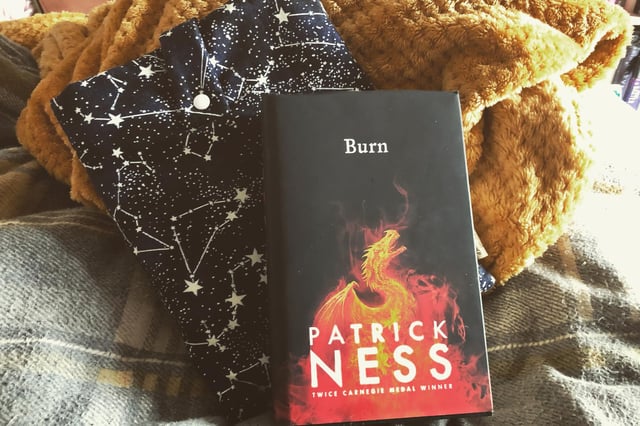 Burn by Patrick Ness.
I'm not sure the world needed a novel where the line between dragons and humans are blurred - but Ness really ran with it.
I'm just going to start by saying that I didn't love this book.
I expected to, I have read many of Ness's previous novels and very rarely have I been disappointed.
The Chaos Walking Trilogy, A Monster Calls and The Rest of us Just Live Here are all five star books, in my opinion.
This is more like a three, maybe three point five.
It might be a matter of personal preference but I didn't enjoy the weird parallels of prejudice between the dragon characters and the humans who are people of colour.
I think Ness did this to show the reader how stupid racism is when it is laid out onto mythical beings but I just don't think the tone is quiet right.
In today's political climate I felt a bit uncomfortable reading it - which may well have been the point.
Things I did like: the dragon cult, the LGBTQIA+ romance, the plot twists I didn't see coming and the fast paced action.
My favourite quote of the book was: "He was the thing the world had suffered from most in her four billion years of existence: a stupid man with power."
This was in relation to a truly abhorrent character - a small town police man who abused his male privilege.
Ness wrote this character so well that my blood genuinely boiled whenever he had dialogue.
True to Ness's style there is exploration of alternate realities in this novel which added something I wasn't sure it needed.
Introduced half way through the novel the topic threw me a bit.
I think I would have preferred if Ness used those pages to instead explore the far more interesting dragon cult or the well crafted character relationships.
I wanted more on the romances and more world building.
Ness introduces an extremely interesting and vibrant concept of a dragon society yet we are only given a handful of facts about it.
I think this book fails for me because there is too much packed into 380 pages - if expanded into 600 or even 800 I think I would have enjoyed a more fleshed out version.
If you want to hear more of my book thoughts you can follow me on Instagram @lauraandrew95
In these confusing and worrying times, local journalism is more vital than ever. Thanks to everyone who helps us ask the questions that matter by taking out a subscription or buying a paper. We stand together. Liam Hoden editor.