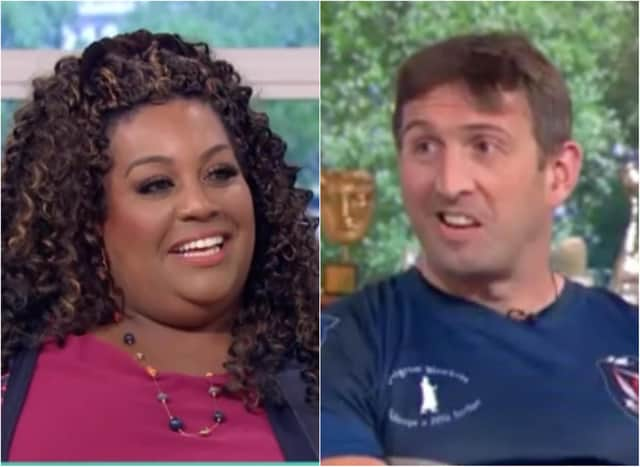 Ben Parkinson challenged Alison Hammond to jump off Mount Everest with him.
The presenter was left blushing when Ben appeared on yesterday's morning's edition of the ITV show to talk about his new book, Losing The Battle: Winning The War.
The paratrooper, the most seriously injured soldier to survive the war in Afghanistan, is planning to parachute jump from the world's highest mountain to raise cash for his Pilgrim Bandits charity.
Appearing on the ITV morning show alongside his mum Diane Dernie, the wisecracking Ben challenged Alison and Phillip Schofield to join him – and left the host feeling a bit awkward when she talked about him having both his legs amputated after a bomb blast 15 years ago.
When Alison said "they amputated your legs", without skipping a beat, Ben hilariously replied, "did they?".
But then things took a turn when Ben then asked Alison to join him on his big jump.
"You're going to parachute with me... and Phillip Schofield," he said.
At first, Alison thought he was joking but the paratrooper doubled down and insisted she "elbow" him instead of shaking on it to stay Covid safe.
Alison tried to laugh it off and told him, "maybe if I lost some weight, I might join you."
One viewer said: "Love Ben's personality, with an equally great sense of humour. Coming through such adversity he's very inspiring."
Another added: "I'll pay to see Ben and Alison Hammond jump off the parachute from Mount Everest! I'm dead serious!"