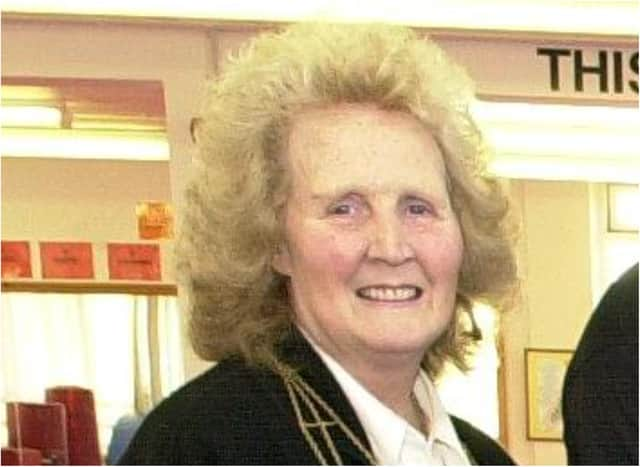 Ella Quinn has died at the age of 85.
Ella Quinn 85, served as mayoress alongside her late husband John, enjoying stints in the Mansion House between 1993-94 and again from 2002-03.
An obituary said she passed away at home surrounded by her family on May 8.
It described her as the 'beloved wife of the late John, mum, nana and great nana.'
The funeral will take place at Christ The King Catholic Church on May 27 at 1pm followed by interment at Wadworth Lane Cemetery.