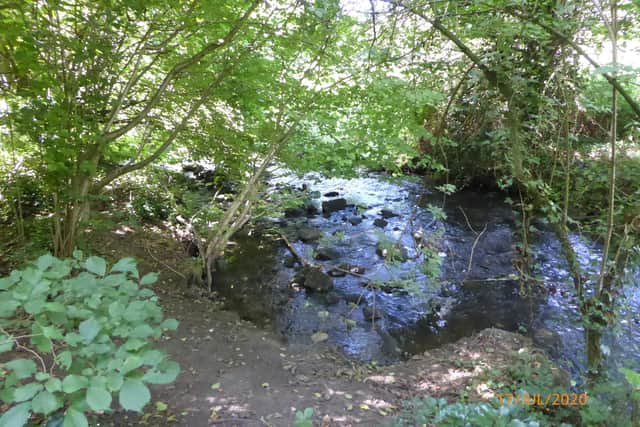 Enjoy a walk from Roche Abbey with Doncaster Ramblers
As in life, so with walking, plan, but be ready for the unexpected, writes Peter Rowsell of Doncaster Ramblers with regards to this walk from Roche Abbey.
Starting at the car park at Roche Abbey head away from the Gate House along a narrow footpath reaching Gypsy Lane after 250 metres.
1. Cross Gypsy Lane and continue on the footpath through Nor Wood ignoring all paths off, for half-a-mile to reach a railway underpass. Go through and stay on the path as it continues northwards taking care at each junction of paths to 'keep left', until reaching a church on the right, and a T-junction ahead. Turn left.
2. Be ready for a climb, first a long staircase, then a metalised footpath, and after 300m with a wall ahead turn left to enter open farmland, then after 240m at a fingerpost turn left again now going downhill. In about half a mile, just after passing under two sets of high-tension cables, the map says turn left and head towards woods then turn right. However, the footpath continues straight to reach a railway line. Turn left and after 130m reach the railway underpass. Off to the left in the distance is the path you could have taken!
3. Go through the underpass. The route should now continue straight, but the footpath disappears into undergrowth to emerge at a field edge with woods to the left. Now is not the time to be in doubt, that comes in 180m when reaching a lone bush, the path veers off right through a field of long grass, but there is no path! Moving ahead on the correct bearing, struggle through the vegetation, going uphill, for quarter-of-a-mile until suddenly, with some relief, to the left a footpath comes into view. Head for it immediately and looking backwards see a track we should have come from.
4. After 80m you reach Abbey Lane turn left and after 140m on your right the footpath taking you back to the start.
Part of the joy of rambling is being lost in the landscape, but always knowing your way home.
Following the easing of lockdown restrictions, Doncaster Ramblers has restarted a series of walks.A spokesman said: "Doncaster Ramblers will continue to offer led walks as usual, as these fall outside 'rule of six' government guidelines which state 'while social gatherings of more than six people will be banned in England from September 14, the government's confirmed that organised sports and activities that have been through return to play protocols can continue, as can organised outdoor sports and physical activity events such as parkrun, which is due to return next month'."
Places on walks must be booked in advance. Appropriate social distancing should be maintained."For further information and to book on a walk, see doncasterramblers.org.uk