New photos show extent of devastation after huge Doncaster industrial estate blaze
These new photos reveal the extent of devastation after a huge fire ripped through a Doncaster industrial estate.
Monday, 26th April 2021, 11:52 am
Fire crews spent hours battling the blaze on Plum Tree Road, Bircotes last week, with people told to stay away from the scene and keep their doors and windows closed.
Pictures show the twisted wreckage and remains of DMR, a car accident repair centre on the estate, which is between Bawtry and Tickhill.
Nottinghamshire Fire and Rescue Service had five engines tackling the fire last Tuesday night at its height.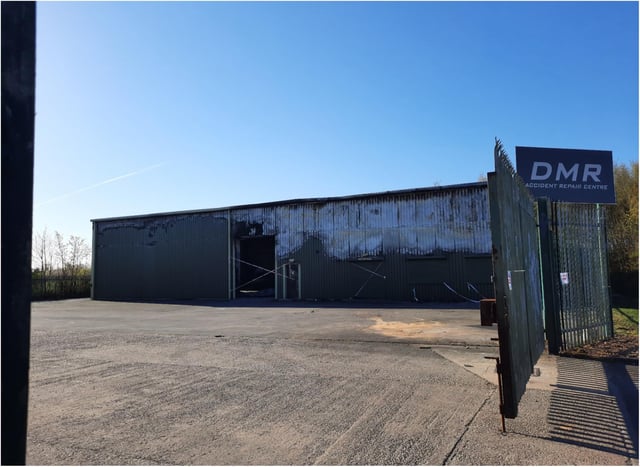 Fire ripped through the DMR accident repair centre.
Crews from several fire stations were called to the blaze at around 5.30pm, with advice which was issued to nearby residents to close windows remaining in place well into the night.
Plum Tree Road is close to the border of Nottinghamshire and Doncaster and several villages in the south of the borough. The industrial estate is off the A631 Tickhill Road, which is the main road which runs between Bawtry and Tickhill.
The site has been sealed off.
The twisted wreckage at Plum Tree Road.
The wreckage of DMR at Plum Tree Road.