New footage emerges of 'huge black panther' in latest big cat sighting in Doncaster
This is the moment new footage emerged of what could be a huge black panther that is said to have been stalking the fields around Doncaster.
Watch more of our videos on Shots! 
and live on Freeview channel 276
Visit Shots! now
The clip, shot near Armthorpe last week, shows a large, black animal stealthily moving through fields on the outskirts of the village – and is the latest of a number of big cat sightings in the area.
The footage, filmed by Kev Donkin, was shot near to Gatewood Lane at about 3pm last Wednesday.
He said: "I would say it was about 4ft long. I've not seen it before round this area – it was a big black cat.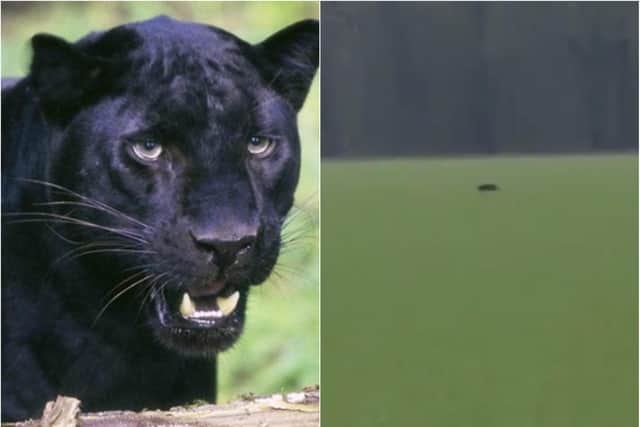 "We got few photos but they were not very clear."
It is the latest in a number of big cat sightings in the Doncaster area in recent years.
In 2019, mum Jessica Clark spotted a huge 5ft black cat in fields near to the town's Keepmoat Stadium.
"When I realised what I'd seen, I just started panicking. It was massive and very muscular and definitely a big cat. It was quite frightening to see something like that up close," she said.
In January 2017, Alan Tomlinson said he had seen a 'panther' near to junction one of the M180, close to Doncaster services.
He said: "I've been doing this job for eight years, and have been driving since 1982 and I've seen foxes and things like that but I've never seen anything like that before. It was much, much bigger than any animal I've ever driven past.
"I only saw the back of it,but I knew it was a puma or a panther when I saw the size of its tale which was curled right round. That's how I knew it was a panther.
Meanwhile, later the same year, trucker Graham Byram said he saw a trio of highways workers struggling to lift a huge dead animal into the back of a truck on the A1 near Harworth.
Stories of big cats go back to the 1960s and 70s when it was legal to keep exotic animals as pets.
But in 1976 the government introduced the Dangerous Wild Animals Act and while many owners gave their pets to zoos, rumours started that some people released their animals into the wild where their offspring still roam to this day.